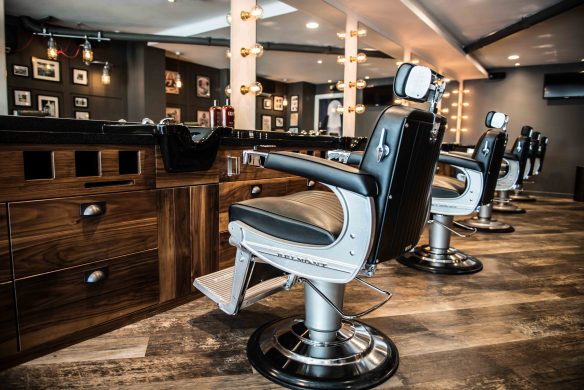 Despite the ongoing impact of Covid-19, we decided to write a blog post packed with FREE hair care tips for men in Bristol during the current 2021 lockdown.
Even though our Gloucester Road men's barber salon is currently shut in line with Government restrictions, we've got an awesome selection of hints and tips for clients to ensure that hair care is free, accessible, and available online.
One of the most important hair care tips for men in Bristol during the current lockdown is to clean and condition hair of any length and type daily using men's hair products that aren't heavily medicated or abrasive.
Our recommendations are American Crew peppermint-infused daily shampoo and conditioner. These awesome products are suitable for any hair length, and are gentle enough not to strip away essential oils whilst still cleaning.
Both these products are currently available as part of our Lockdown Sale – visit here to get a big discount on the shampoo, and click here to get the Sale offer on American Crew daily conditioner.
Another important men's hair care tip is for guys with longer hair in lockdown.
Hair breakage is common in longer men's hairstyles, and this is a result of knotted and snapped hair. The follicles break, and damage is caused with hair being broken between 1-2 millimetres from the scalp.
One of our favourite hair conditioning products is American Crew 3-in-1 Shampoo Conditioner & Bodywash. Buy it online here from our online shop.
Longer hair needs daily maintenance, and during the current Bristol lockdown we recommend using a leave-in conditioner to moisturise and hydrate hair.
The best-selling leave-in hair conditioning product at our Gloucester Road barber shop is Moroccan Oil – get it from our online shop here.
Another popular conditioning and hydrating product for men's hair is American Crew Light Hold Texture Lotion. This provides condition with hold, and is available to buy here.
We've also got a range of online resources to help with men's hair care during lockdown, so please visit these blog posts to answer other specific concerns.
How to maintain longer hair for men in lockdown
The best beard shaping techniques to try at home
Top tips on men's hairstyling at home in lockdown
How to handle male grooming at home during Covid-19 lockdown
Free online men's hair consultations in Bristol
Half-price Lockdown Sale on men's hair products
To contact us, simply get in touch anytime via info@bristolbarber.com.