As the lockdown continues, we wanted to give advice on male grooming at home from the team of Gloucester Road barbers at Franco's Barbering Lounge.
This helps to ensure that our lovely clients can keep control of their beards, sideburns, and moustaches until we're able to re-open for you again.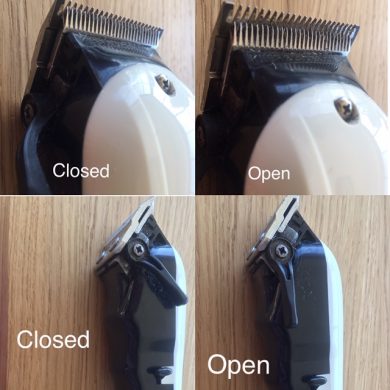 The team at our Bristol barber salon have put together our top tips on male grooming, beard shaping and sideburn trimming, to give you free advice in lockdown on maintaining the best possible male grooming routine at home.
Firstly, Master Barber Franco Lombardi wanted to share hints on using Wahl Clippers for male grooming. These are an awesome male grooming tool.
Wahl clippers are a versatile, reliable, and professional male grooming tool to utilise during lockdown, and to ensure good hair blending and male grooming.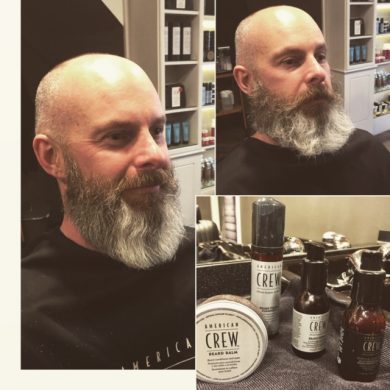 Professional clippers are perfect for blending in different grades on sideburns, and it's important to use the guard functions on a clipper whether its open or closed, to get a the required level of grooming on sideburns, as well as trimming neck hair, eyebrows, and hair around the ears.
Franco's top tips on beard shaping and beard care during lockdown also include the following advice:
Beards can be kept short and neat by using clippers with a longer clipper guard: simply run around the chin at a 4 or 5 grade, then shorter to a 2 or 3 grade to the sideburns and blend it in with tapering.
Salon Manager Lee has the following male grooming tips to share:
Use trimmers, not a razor, and make sure that beard oil and moisturiser is applied. This is really important in maintaining beard hair health during lockdown. Tea Tree Oil and Coconut Oil are both really good to try.
Senior Barber Luca gives the following beard trimming advice:
Use a comb and angle it from ear to jaw, to give a strong line. Put under the chin at bottom of the beard, about one finger above the Adam's Apple, to create a line using clippers.
Then, to grade it out, work on the line first, and to reduce the line bulk, use clippers on a 2 or 3 grade down to a softer jaw line under the beard. Also use products to keep beard hair looking neat and tidy during lockdown.
Finally, Barber Tom adds the following advice on general beard grooming:
Don't buzz off all your hair during lockdown, and don't get a partner to do it. Style beards, moustaches, and sideburns and experiment but be careful to keep it consistent. Using mirrors can be tricky with male grooming.
We hope that you finds these male grooming tips helpful during lockdown in Bristol, and if you're having any difficulties getting hold of beard grooming products, moustache waxes, or any men's beard balm and serum products, please email us directly on admin@bristolbarber.com and we'll organise delivery by post of your top-brand favourites across any BS postcode.
To find out more about Wahl Clippers, please visit here.
We recently provided some free tips on men's hairstyling at home – you can read the full blog post here.
To keep up-to-date with the latest male grooming from our team of experts on Gloucester Road, please visit our barbering blog here.
To find out more about our central Bristol men's hair salon, contact us here.