As the Covid-19 lockdown continues, we've had a few clients asking our Bristol barbers by email and phone to give advice on the best beard shaping techniques to try at home.
Our recommendation is to get the best-selling beard shaping product on the market – the Super Taper from Wahl. This is a piece of beard grooming equipment that many barbers and men's hairdressers use in their salons.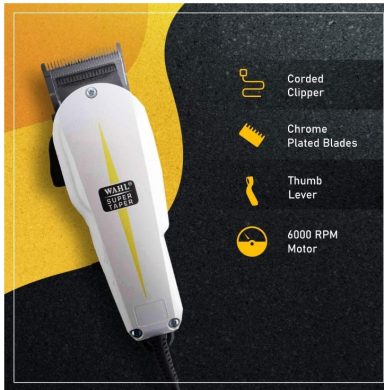 It features a powerful heavy-duty V5000 motor for durability and longevity. It's awesome when it comes to coping with continuous use, and is corded too, so there's no need to recharge it as it provides constant power from the mains.
There's a convenient thumb lever which adjusts the taper and texture without having to changes blades, and giving a greater variation in cutting lengths.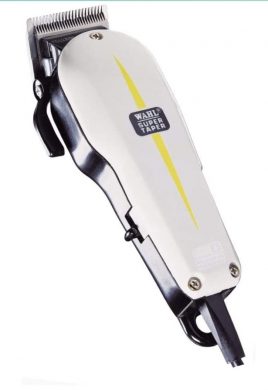 Wahl are our preferred beard shaping and beard trimming products to use in-salon, and they have a global reputation for quality and excellence.
The Super Taper comes with four different attachment combs for grading, as well as a cleaning brush, small flat top comb, and blade oil to lubricate the blade. It's awesome for working on stubbly and longer beard hair, as well as giving the flexibility to try different beard shapes during lockdown in Bristol.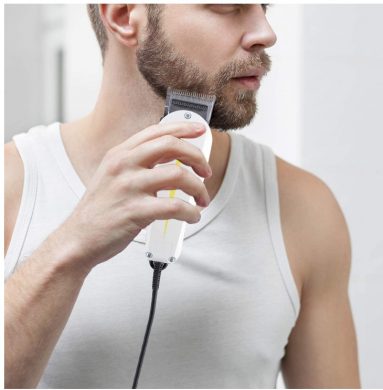 It's available from our Gloucester Road barber salon for only £75 plus postage and packing, while stocks last. See below how to order it for yourself.
The Wahl Super Taper beard shaping and beard grooming product can be ordered directly, by simply contacting us on admin@bristolbarber.com.
Our team has also put together male grooming tips to try in lockdown – find out more here.
To keep up-to-date with the latest beard grooming tips from our team of experts on Gloucester Road, please visit our barbering blog here.
To find out more about our central Bristol men's hair salon, contact us here.