Given the current situation around Covid-19, we decided this would be a great time to share some top tips on Men's Hairstyling at home during the lockdown form our Bristol barbers.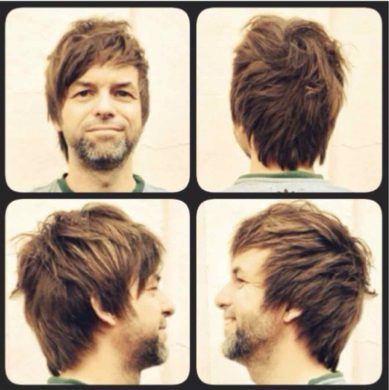 The first thing we'd advise clients is that lockdown can be a great time to experiment with longer hair, and also to try out different new products.
We'd recommend that clients leave all their detailed hairstyling and hair cutting to the professionals until after the lockdown period. The last thing anybody wants is to have to live with a bad haircut at home!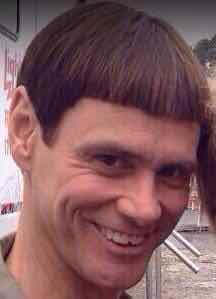 As hair grows, it sits differently and behaves differently to styling and the use of products than clients might be used to. Some clients who have had short hairstyles for years may well be finding the lockdown period a challenge, and the thought of not having a haircut every four to six weeks could be tricky.
Our advice would be to go with it, and use the lockdown at home time to experiment. Longer hair can look fantastic, if well-conditioned and cared for.
Here's an example pre-lockdown of styling slightly longer hair in-salon: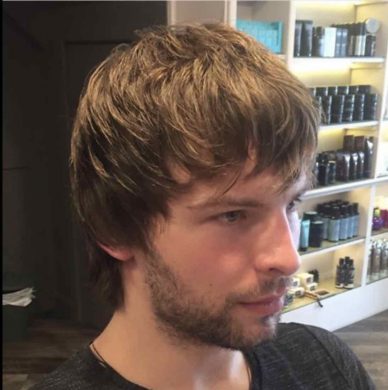 It's not always about the length of hair that's removed, but the styling and products that are used to create a look. The above example shows this well.
As hair grows, it needs more products and care, but doesn't need to be washed daily. We recommend washing it twice a week, and applying conditioner daily, to keep hair hydrated during the lockdown.
When hair grows longer, it might well sit better on one side creating a new look. It all depends on the weight and length as hair grows in lockdown.
Men's hair products that are particularly good for longer hair include EVO Salt Spray and American Crew Boost Powder. If clients are having trouble sourcing their favourite men's hair products, please email us here at admin@bristolbarber.com, and we'll see how we can help you with posting products during the lockdown period.
Beard trimming and sideburn shaping can comfortably be done at home, and we'll be writing a specific blog post on male grooming tips to try at home in lockdown next week, so keep an eye out for those awesome free tips.
To keep up-to-date with the latest men's hairstyling from our team of barbering experts in Bristol, please visit our barbering blog here.
To find out more about our barbers on Gloucester Road, contact us here.