It's been busier than ever since the last lockdown was lifted, and we're really pleased to announce that the best barbers on Gloucester Road have added three new Bristol team members to cope with increasingly busy periods.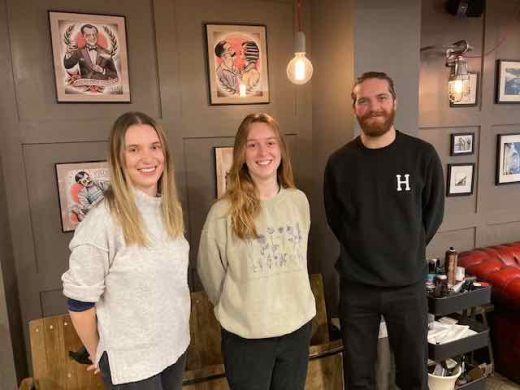 Aga, Millie and Luke have all joined Franco's Barbering lounge in recent weeks, to help cope with increased demand for our men's hairdressing and men's grooming services.
Aga joins our Bristol barbering team with over eight years' barbering experience and as a Senior Barber. She has rapidly grown a loyal client base and delivers an awesome level of customer service.
Specialising in working with men with curly hair Aga provides a high level of advice and consultation.
She is also one of the driving forces behind our increasingly popular new Beard Grooming Experience which has become a huge hit with old and new clients.
Franco's Barbering team on Gloucester Road has also been joined by Millie, who brings over three years of experience with her in men's hairdressing.
Specialising in Skin Fade haircuts Millie delivers superb customer service skills and has gained a loyal client following.
We are also joined by Luke, who has completed his NVQ Level 3 in Barbering and is a new entrant into the world of barbering and men's grooming.
Having previously been a surfing coach in Cornwall, Luke has really hit it off with our clients and as a new Barber in-salon, he's cracking on at a great pace.
When booking online, discounted rates are also available with Luke for a time.
All three new barbers at our central Bristol salon are receiving ongoing training and mentoring from Master Barber Franco Lombardi.
Book Aga, Millie or Luke online here.
To contact us, simply get in touch anytime via info@bristolbarber.com.