One of the most common questions we've been asked recently is How can I get men's hair and male grooming products in Bristol during lockdown – and, of course, our Gloucester Road men's salon can come to the rescue.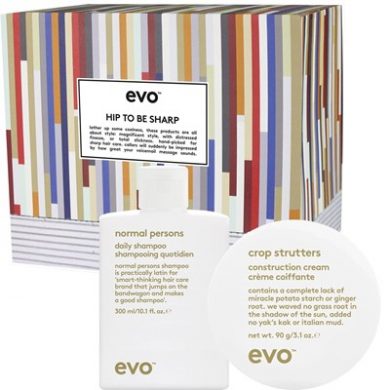 One of the main changes for man clients during the Covid-19 lockdown is the changes in hair length with Bristol barbers and men's hair salons being shut.
But, on the flip side, this means that clients can experiment with men's hairstyles, men's hair lengths, as well as trying new products and looks.
Men's hair products such as EVO (pictured above) are perfect for guys with longer hair, giving a relaxed and light hold for the whole day.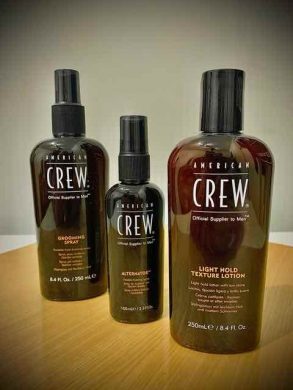 More awesome men's hair products to try during Bristol lockdown are American Crew, as pictured above. These are our top-selling men's hair products, and give a cool, slick finish every time.
We also have a superb range of beard oils, beard care serums, moustache wax products, as well as skin care and hydrating products for men, to ensure that their male grooming regime stays on point during the current lockdown.
Some of the top male grooming products we stock at our central Bristol barber salon include American Crew, Triumph & Disaster and Mariner Jack.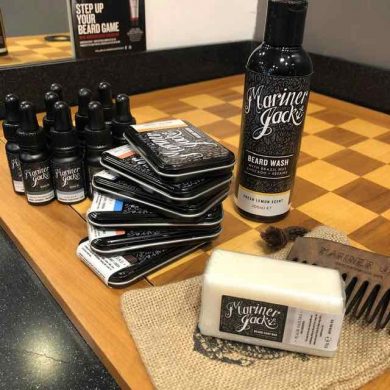 And although our Bristol barber salon is still adhering fully to Government guidelines and remaining shut until it's safe to re-open, we're able to post out men's hair products and male grooming products to clients across Bristol.
All products posted will be carefully cleaned and safely packaged, and bespoke orders can be quickly and simply placed via email to us.
Just email your order to Franco direct on admin@bristolbarber.com and we'll come back to you with product availability, prices, and delivery options.
Our team wrote a blog on male grooming tips at home last week – it's got some awesome free hints and hacks on how to maintain optimum beard care and moustache health during the Covid-19 lockdown – visit here to find out more.
We recently also provided some free tips on men's hairstyling at home – you can read the full blog post here.
To keep up-to-date with the latest men's hairstyling and male grooming from our team of experts on Gloucester Road, please visit our barbering blog here.
To find out more about our central Bristol men's hair salon, contact us here.