Our team of male grooming experts at Franco's Barbering Lounge are pleased to see more awesome new beard care products being launched by American Crew – and we've now got them in stock for clients, too.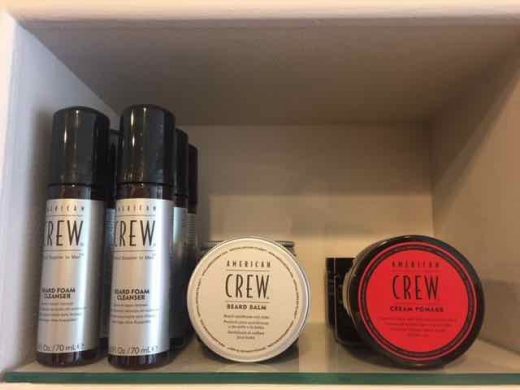 The first beard care product available is Beard Balm. It encourages beard shape, smooths down awkward beard bristles, and couldn't be simpler to use.
Simply apply into hands, work into the beard, then style as required. American Crew Beard Balm also provides conditioning for any length beard hair as well.
The second beard care product our central Bristol beard grooming team have available for clients is Beard Foam Cleanser, a new leave-in beard care foam.
Simply pop a golf-ball-sized amount of foam into one hand, work through the beard, and leave it. Simple! The Beard Foam Cleanser thickens beard hair.
Both of these awesome new American Crew beard care and beard grooming products are available on request at our Gloucester Road men's hair salon for only £13.50, while stocks last. Please mention this blog post when you buy.
We recently launched an express Beard Care Service in Bristol – read the blog post here to find out more and book your slot online with us.
If you'd like some of the hottest beard care tips from our barbering team in Bristol, check out this recent blog post too.
To find out more about American Crew, please visit here.
We offer the best tips hints and advice on beard care, men's haircuts and male grooming trends at our Bristol Barber Blog – visit here to find out more and see other examples.
To find out more about our Gloucester Road barber salon in Bristol, contact us here.