The Bristol barbers at Gloucester Road men's hair salon Franco's Barbering Lounge have been reviewing some of the hottest men's hairstyling and beard grooming currently available with our expert team.
And we've decided to offer up a few of our favourites to try on our Bristol Barbering Blog, so existing and new clients can see a few men's creative cuts, moustache grooming and beard shaping options to try in 2018.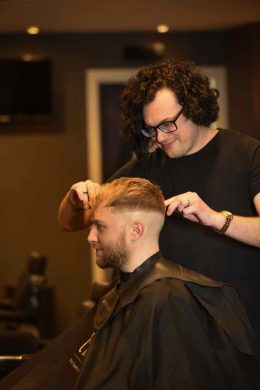 The first look, pictured above, is a classic men's hair cut with Dan, one of our most experienced barbers, cutting a skin-fade with a step effect.
It's a graduated cut into the top, keeping a heavyweight line. The top is heavily textured, with a blunt fringe and then swept to the side. The look was finished off using one of our favourite men's hair products from Triumph & Disaster called Coltrane Clay. The time in the chair was roughly 40 minutes and the look costs £30. Here's the finished look: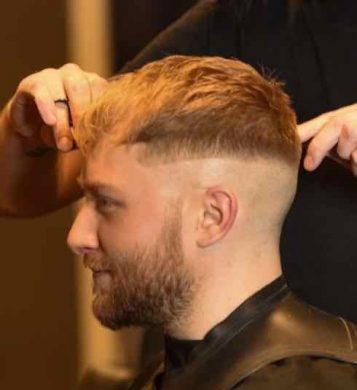 The second hot men's hair look from our Bristol team involved working with grey hair into a brush back look. It's a short back and sides using scissors.
Graduation into a low taper around the overall profile, while the length was kept on front. The fringe gradually tapered towards the crown taking the weight of the hair out. This strong look was finished off using Triumph & Disaster Ponsonby hair product, and the client was in the chair for 30 minutes. The look cost the client £25.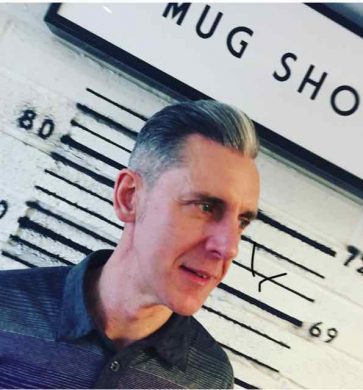 Finally, our team of male grooming experts wanted to feature an awesome example of beard and moustache shaping, as seen below: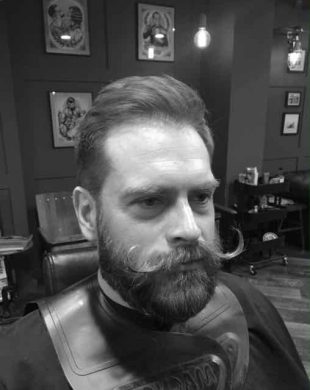 The beard shaped was delivered using scissors, following the shape of the jaw line. It's graduating along the sides, short to long, and keeping the length on the chin. The moustache length was kept the same.
Moustache wax was used to twirl and twist the moustache into shape, with TIGI Mo Rider being our recommended male grooming product for this look.
The client was in the chair for around 20 mniutes, and the look cost £15.
To find out more about our range of services, please visit here.
To book your own men's barbering and male grooming services online, simply visit here.
To see examples of amazing men's hairdressing, beard shaping and moustache grooming in Bristol, please visit our barbering blog here.
To find out more about our Gloucester Road barber salon in Bristol, contact us here.