Here at Franco's Barbering Lounge our team of men's hairdressers on Gloucester Road have been completely blown away by a new range of hair and grooming products from Triumph And Disaster.
And for our popular Men's Hair Product of the Month blog slot, we're going to focus on one of the products in this new range – Coltrane Clay.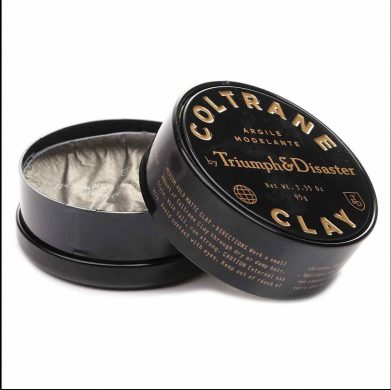 Coltrane Clay from Triumph And Disaster is a workable styling product for men, which comes in a puck as a clay texture offering strong levels of hold.
Giving a dry matte finish, this organic hair product is best suited for short to medium hairstyles, and is easily worked into towel-dried hair to suit.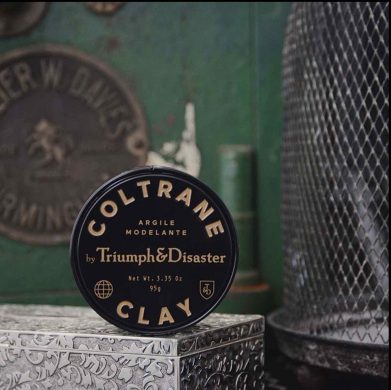 It's a highly concentrated male grooming product, so only apply a little. It can be used as an everyday hair product for guys, or for an evening out on town, whilst also having the added benefit of being easy to wash out. Awesome!
Described by Creative Director Franco Lombardi as "The Mercedes Benz of men's hair products", Coltrane Clay is a premium quality product.
Grab it at our men's hairdressing salon for the introductory price of £20. Ask in-salon for further details  – our team of barbers absolutely love it.
To find out more about our Gloucester Road barber salon in Bristol, contact us here.