We've been getting excited here at Franco's Barbering Lounge with the launch of a new range of men's hair and grooming products from New Zealand firm Triumph & Disaster.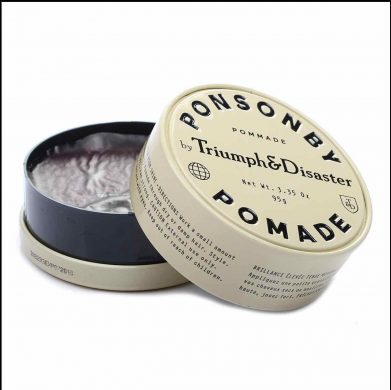 Exclusive to Franco's Barbering Lounge and not available anywhere else in Bristol, the brand spanking new range of hair products and face products are already flying off the shelves at our Gloucester Road barbering salon.
We first came across the Triumph & Disaster range of men's products at the recent Barber UK barbering and men's hairdressing industry show, and we're really pleased and proud to be the sole stockist of these awesome men's products at our barber salon in central Bristol.
Developed by ex-New Zealand cricketer Dion Nash, the Triumph & Disaster product range are completely organic, and utilise natural ingredients.
A premium-quality range of men's hair care and men's skin products, Triumph & Disaster offer quality products, including face masks for men, shaving creams, shampoos, and body washes for men. All products start at £20 each.
These top quality men's products are proving popular, and we refer to them as the Mercedes Benz of men's haircare and skincare products in Bristol.
As the only barber in Bristol to stock Triumph & Disaster, we're loving the client feedback and positive response to these incredible new products.
To find out more about Triumph & Disaster, please visit here.
We'll also be focusing on one of the new range in-salon from Triumph & Disaster in an upcoming blog this month, so keep a close eye on our Bristol Barbering Blog for further information and a great deal to boot!
To find out more about our Gloucester Road barber salon in Bristol, contact us here.