We're delighted to welcome another talented member to the team at Franco's Barbering Lounge and to give you a blog offer with the new female barber at our Gloucester Road Bristol salon.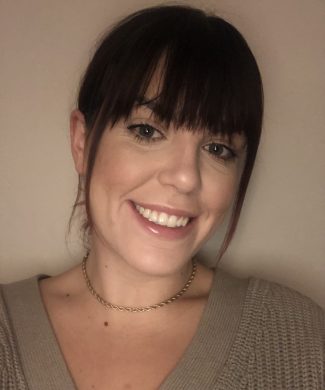 Abby (pictured above) has just started with our Bristol men's hairdressing team and brings over a decade of men's hairdressing experience with her.
Having previously worked for three years as a qualified women's hairdresser, Abby soon realised after delivering gents' cuts that she wanted to specialise in barbering.
Now having completed more than seven years in men's hairdressing, Abby is able to produce any men's hairstyle, including skin fades, and scissor-based men's haircuts, as well as working with different hair textures and lengths.
As our regular clients will know, the team at Francos Barbering Lounge has included female and male barbers for some time now.
We believe that clients should be able to choose from a range of men's hairdressers in Bristol with different specialities and experience levels, to ensure that their needs and budgets are all catered for.
To demonstrate this, our Gloucester Road salon recently introduced a tiered pricing system, so that all clients could get the Francos Barbering Lounge experience irrespective of their budget.
Please visit here to find out more about our unique tiered pricing structure.
And to welcome Abby to our lovely clients, we are running a special blog offer to all clients booking with Abby from now until 26th February 2023.
Any client who quotes 'ABBY BLOG' when making a booking with Abby between the dates listed above will get a 20% off any service provided by her.
This men's hairdressing offer is available on the first visit with Abby only.
Further offers and discounts will be available on further visits with Abby until 19th March 2023. Keep an eye out in-salon for details.
Don't forget also to check out our Bristol Gents Hairdressing Blog to get free hints and tips on hair care, hair products, and how to keep your hair in amazing condition.
We also provide full and thorough hair consultations for clients, giving advice on their specific hair requirements and the best hair care products.
To find out more about the best men's hair consultations in Bristol, please visit here.
To find out more about the full range of men's hairdressing and men's grooming services at our Bristol barber salon, simply get in touch via info@bristolbarber.com and mention this blog post.
Franco's Barbering Lounge
Average rating:
0 reviews