We're pleased to announce that our Gloucester Road barbers have introduced a new tiered pricing structure in Bristol.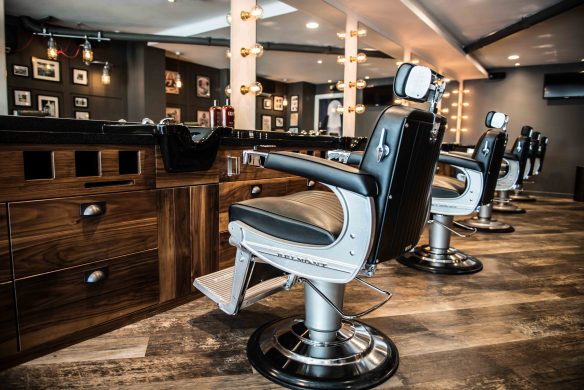 Following ongoing consultations with clients, we decided that bringing in a new pricing scheme at our Bristol men's hair salon would be fairer for all.
This means that we now offer our full range of men's hairdressing and men's grooming services at prices to suit everyone's needs and budgets.
A client will, for example, pay less for a service with our Apprentice Harrison than if it is delivered by our Master Barber Franco.
The new tiered pricing system covers all services available in-salon, including:
Men's hairstyling & cutting
All grooming & beard services
Grey hair coverage for hair and beard
Curly Hair treatment
Thinning Hair treatment
Hydrating treatment
Olaplex for Coloured Hair
Chemical Straightening for Curly hair
Our tiers include Apprentice, Junior Barber, Barber, Senior Barber and Master Barber levels.
Students still get 20% off any full price-cutting service from Monday to Wednesday inclusive before 6pm with a valid NUS card. This offer is not available with Apprentice or Junior Barbers.
Please also note that we are still charging a £1 COVID hygiene charge to all services until further notice, to cover our extra ongoing cleaning costs.
The new tiered pricing system aims to give every client the full experience, with a barber suitable to their needs and budget. It's a win-win for all!
We have a huge range of men's hair products, men's hair styling products, men's grooming products, and beard care products at our online shop – please visit here to find out more.
Don't forget to also check out our Bristol Men's Hairdressing Blog to get free hints and tips on seasonal hair care, hair styling and much more.
To find out more about the five-tiered pricing structure at our Bristol men's salon, simply get in touch via info@bristolbarber.com and mention this blog post.