With Summer weather turning into a heatwave recently, we've had a large number of clients asking for top tips from our Gloucester Road barbers on Summer hair hydration for men in Bristol.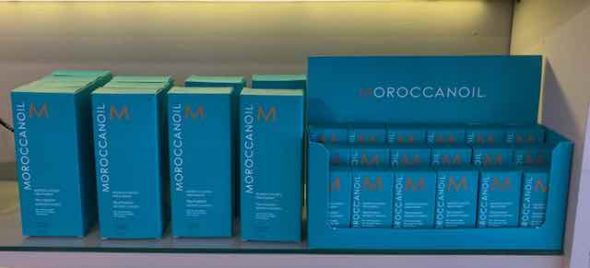 When it comes to hair care and hair hydration for men, the firm favourite in our Bristol men's salon is currently Moroccan Oil.
We only use high-quality hair products for men, and Moroccan Oil is one of the leading brands for hair nourishment and lasting hair hydration.
Moroccan Oil is suitable for all hair types and lengths and is probably the best product currently available on the market for hair hydration.
Moroccan Oil is perfect for de-fluffing hair, providing full moisturisation, and giving UV protection.
Even after as little as 10 days of applying it, there is a huge difference in their hair condition.
Another benefit of using Moroccan Oil as a hair hydration product is it also works incredibly well on grey hair, giving it new life, a stunning shine.
Clients have commented on how it reduces coarse and wiry grey hair, softening it and making it more manageable on hot Summer days.
At our Gloucester Road barbershop, we sell Moroccan Oil 100ml bottles with a pump built-in for only £32.95.
Alternatively, we also stock a smaller 25ml bottle without a dispensing pump for £13.45.
Both of these Moroccan Oil products are available while stocks last, and can be purchased either in-salon or here from our online shop.
To find out more about Moroccan Oil, please visit here.
If you're also thinking of getting a fresh new look for the Summer, check out this recent blog post from our team discussing the hottest men's hair trends in Bristol right now.
To contact us, simply get in touch anytime via info@bristolbarber.com.