Many of the new clients visiting our Gloucester Road barbers since lockdown lifted have been asking us how to get a brilliant men's haircut this Summer in Bristol.
And one of the most important elements of a visit to Franco's Barbering Lounge is always the client consultation where we invite our lovely customers to ask any questions they might have about their individual requirements.
Summer haircuts for men in Bristol can be a complex consultation area because all our clients' hair is different.
A different solution is therefore prescribed for each client, covering hair length, hair type, and hair conditioning. It's not enough to ask a quick question or two when the client is gowned up and in the chair. We offer much, much more.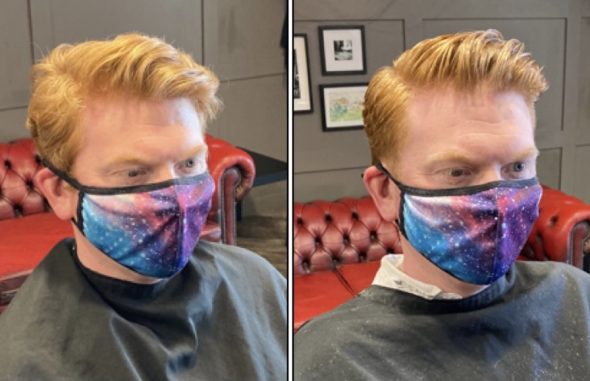 The above recent example perfectly highlights an awesome client visit for a men's Summer haircut at our Gloucester Road men's salon in central Bristol.
Following a detailed consultation, it was clear that the client was after a lighter look for the Summer months ahead.
With that in mind, this new client was visiting us for the first time after reading our reviews online and wanted to experience it.
The consultation for this new client including answering questions on how to manage his hair, how to style his hair, and how to lift the front.
Following a scissor cut on the back and sides, a cocktail of hair products was applied including Moroccan Oil, American Crew Textured Foam to condition and remove frizz.
American Crew Pomade was then added to finish and style.
The final touch was to ask the client if he had any questions about the service.
This brilliant men's haircut for Summer took just over 30 minutes in the chair and cost the client £29.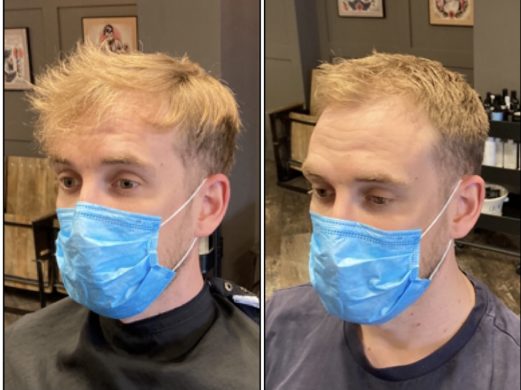 The second example above was another recent client visit to our barbershop.
Many clients are asking for shorter and more manageable hair now that Summer is here, following extensive consultation, this client opted for roughly 50% being taken off the top, with tidying up only for the sides and back.
This change of look for Summer is a classic men's haircut for warm weather.
The full service took roughly 30 minutes in the chair and cost the client £29.
When it comes to giving our new and regular clients a brilliant men's haircut for Summer in Bristol, there are a few simple steps we always take, such as:
An in-depth hair consultation beforehand and often during the service
What products the client is using and how we can assist them further
Managing the expectations of their own hair type, length, and condition
Asking if a hairdryer will be used for styling purposes, and giving tips
Asking each client if they had any questions on how to style their hair
To book your next appointment quickly and easily via our new App, please visit here.
To contact us, simply get in touch anytime via info@bristolbarber.com.