We're really excited to be able to announce the launch of a new App from Franco's Barbering Lounge for our male hairdressing and men's grooming services in Bristol.
The bespoke App, available for both iPhones and Android smartphones, will help our awesome clients to save time when booking, as well as having a host of features and special offers only available via the App.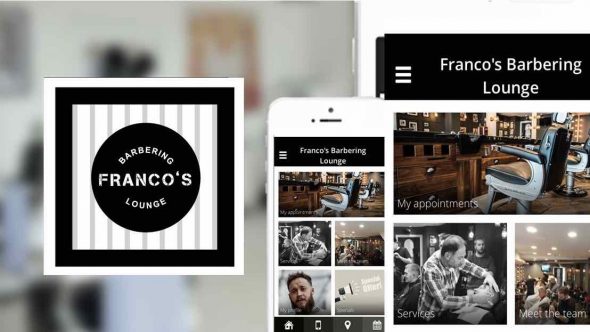 Once you've registered on the App, you'll have 24/7 reliable and stable online access to booking all of our awesome men's hairdressing, beard grooming and men's grooming services in Bristol.
The new App gives clients the ability to book an appointment, cancel an appointment, view upcoming appointments, as well as seeing a number of special features such as
Meet the Team
Future appointments
Re-book past appointments/services
Access special offers only on the App
All in one simple, easy-to-understand account online from your smartphone.
Clients can also use their App to book in for kids; we've also launched a Kids Club providing a discount to under-11s.
With live availability you can now book an appointment on the same day, depending on barber availability of course.
Initial feedback from clients downloading the App on their smartphones has been awesome, and we're looking forward to seeing more clients get on board.
The new App will also have additional functionality in the near future which will include being able to see live waiting times in-salon for those wanting a walk-in men's haircut or men's grooming appointment.
These live wait times will also help us to give an even better service.
Coming very soon is our new client loyalty program and we'll update clients further when this facility is in place and launched.
The new App provides a faster and more secure booking system for our clients and has been tested on both iPhones and Android smartphones.
So what are you waiting for? Download it today and see the benefits!
To download the App onto your iPhone, please visit here.

To download the App onto your Android smartphone, please visit here.

To contact us, simply get in touch anytime via info@bristolbarber.com.