Summer is here, and the team at Franco's Barbering Lounge are seeing a rise in clients wanting beard grooming services from our Gloucester Road barbers.
And with requirements varying from beard shaping, beard trimming and beard conditioning, we've been busy giving our legendary beard consultations in Bristol.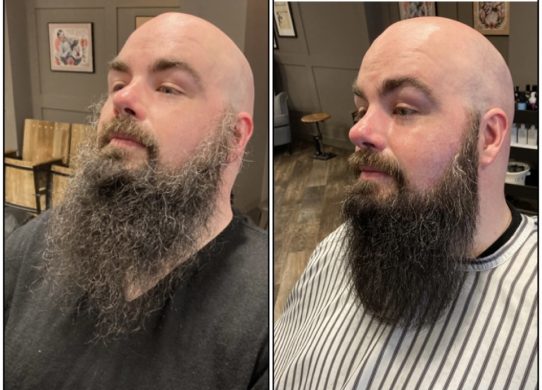 Every beard grooming service at our central Bristol men's salon starts with a detailed consultation. This is the most important part of the process.
There is also often a second consultation halfway through the beard grooming, to ensure that the client is happy with the way it's progressing.
The example above of a recent client visiting us is a great example of our beard grooming services in action.
The client's beard was looking straggly, thin and in poor condition. He wanted to achieve a longer, thicker look with darker hair in great condition.
After a detailed consultation, a cocktail of beard grooming and beard hair conditioning products were applied, including American Crew Balm Cleanser, Beard Serum and 2-in-1 Moisturiser.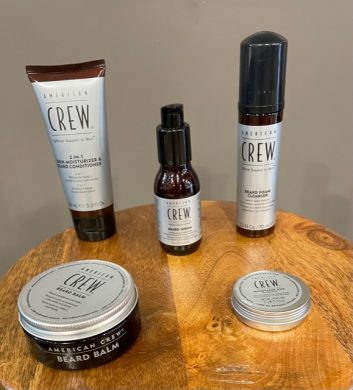 The cocktails of beard care products were worked into the beard to soften the bristles, using a round-barrel brush to twist around the beard as the nozzle of a hairdryer was also created a longer shape.
Then following the second consultation, a beard balm was applied and the beard was trimmed and shaped. Finally, moustache wax was also added.
This comprehensive beard service took 20 minutes and cost £23. A medium-length beard grooming service would be £17.
So, if you're looking to trim, shape or condition your beard, get in touch with our central Bristol barbers this week.
To see some of our awesome beard and skincare products available from our unique online shop, please visit here.
To book via our new App, please visit here.
To contact us, simply get in touch anytime via info@bristolbarber.com.