It's been a fantastic Autumn so far at Franco's Barbering Lounge, and we had a client recently ask us what's the difference between a good barber and a great barber in Bristol. We decided to turn our responses into a blog post.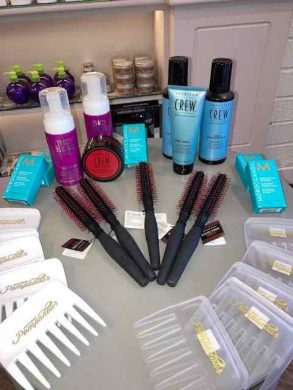 The first thing to consider when looking for a great barber in Bristol is the level of consultation given on your visit. At our Gloucester Road men's hair salon, consultation is a critical element for every client visit.
This doesn't just mean a quick five-minute chat at the chair, but ongoing consultation before, during and at the end of the client visit, so that they're completely satisfied with the men's hairdressing delivered, whether that's scissor, clipper, or a combination of both to give them the perfect haircut.
Another consideration is the condition of our clients' hair. The picture above highlights the awesome range of men's hairstyling products, men's hair condition products, men's beard care products, combs, and various brushes.
One of the key factors to come from this year's lockdown and Covid-19 impacts for clients has been men's haircare, and many of our clients are now spending more time and effort in maintaining the condition of their hair, beards and moustaches.
Our men's hair consultations give practical advice on haircare, aftercare for their hair, as well as providing the very best men's hair products to buy.
A client visiting us last week said the following: "Nobody has ever shown me how to manage and condition my hair before during a barber visit."
To see some of the awesome reviews given to us by clients, please visit here.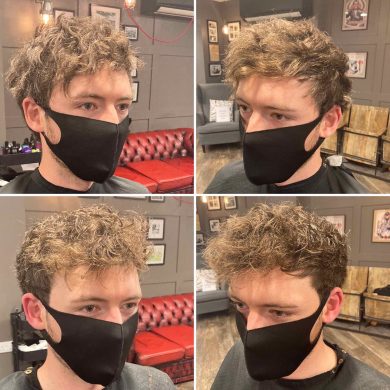 A great barber in Bristol will, in our experience, give the client exactly what their hair needs – sometimes, that may not be a lot of actual hair taken off, but simply tidying up and maintaining better hair condition and hair integrity.
We had a client visiting us last week who was happy with the longer length of their hair as a result of lockdown, but who wanted the condition to be given serious attention. There were split ends, frizzy, dry and damaged hair all over.
By tidying up the hair, removing the split ends, applying hair moisturiser and conditioning with Moroccan Oil, and prescribing men's hair conditioning products to be taken home, the client saw a dramatic difference in one visit.
It will probably take a few visits and trims for the hair to be fully back to prime condition, but with good consultation and a consistent regime of hair care products, the client will have the very best hairstyling and hair condition.
By prescribing the right hairstyling and the best possible products, our team give clients an outstanding experience, even in the midst of Covid-19.
Another by-product of visiting our great barbers in Bristol is that we help deliver confidence, self-esteem and a more positive outlook for our clients.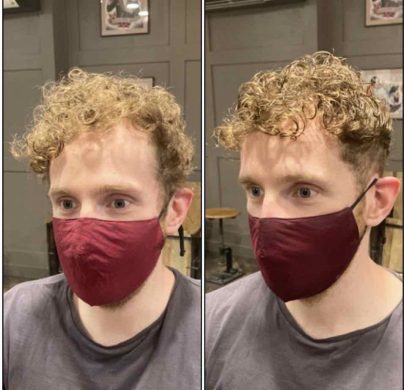 One of the other things that makes a great Bristol barber during 2020 is the ability to provide a Covid-safe salon environment for every client visit.
We recently wrote a blog post, outlining the things that should be provided to ensure a Covid-safe Bristol barber salon – read here to find out more.
We've been selling more men's hair products and men's beard care products recently than this time last year, and this is a direct result of two factors.
Firstly, our detailed and unrivalled men's hair consultations, and secondly, our clients' desire to improve and strengthen the condition of their hair and beards during 2020. We stock the best brands in the world, including American Crew, Triumph & Disaster, EVO, Mariner Jack and TIGI B for Men.
Clients see as a their Hair Doctor, prescribing the best advice on men's hairstyling, men's hair conditioning and men's overall grooming.
The vast majority of our client visits are now being made by online appointment – visit here to book in.
To keep up-to-date with the latest men's hairdressing and male grooming from our team of Bristol barbering experts, please visit our barbering blog here.
To find out more about our Gloucester Road men's salon, contact us here.