Our team of Gloucester Road barbers have recently completed the latest American crew training in-salon, to get their men's hairstyling and male grooming techniques upgraded and ready for the Summer season.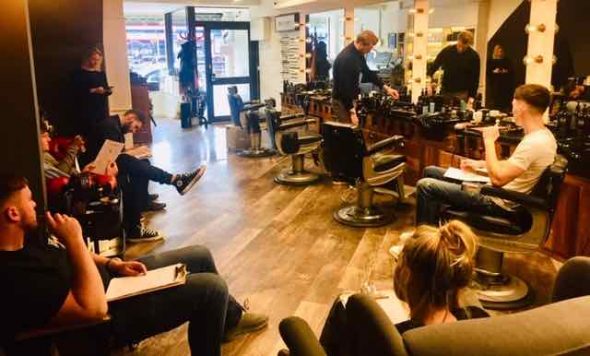 The American Crew training session was for a morning at our central Bristol barber shop recently, with the salon being closed from 10 am to 1pm.
There were two demo cuts highlighted, with different men's hairstyling products being showcased, and covering the entire American Crew range.
It's really important for our team of barbers on Gloucester Road to consistently update their skills and learn new ways of improving the unique experience delivered at Franco's Barbering Lounge.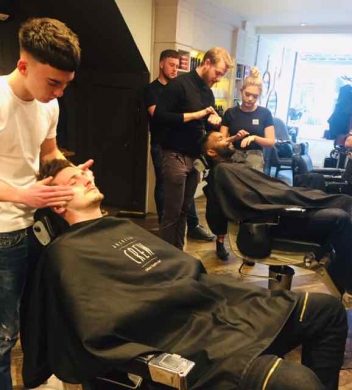 American Crew are amongst our biggest selling men's hair products, and they have a huge range including shampoos, conditioners, styling products and beard grooming products – top quality starting from just £15.95.
The whole team attended the training session, and were treated to a sneak peek at an upcoming new product from American Crew, called Matte Clay. We will, of course, highlight this for clients as soon as it's available to buy.
It was an awesome morning with the entire team learning new tricks and hip ways to further utilise the American Crew family of men's styling products.
We'll keep all our clients updated on the latest trends and new products to come from American Crew and will be recommending their top of the range items for all things to do with styling, grooming and conditioning.
To find out more American Crew products, please visit here.
To book online with one of our expert Gloucester Road barbers, please visit here.
To keep up-to-date with the latest men's haircuts and male grooming from our team of experienced Bristol men's hairdressers, please visit our barbering blog here.
To find out more about our barber salon in central Bristol, contact us here.