It's been a busy September so far, with new positions becoming available for experienced barbers – and here at Franco's Barbering Lounge, the best barbershop in Bristol is also expanding further with two new apprentices.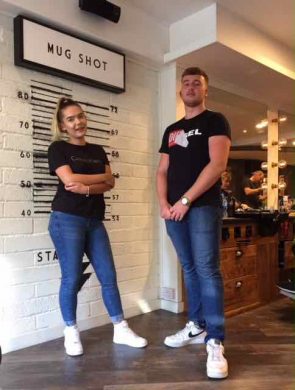 Our barber salon team on Gloucester Road has been joined this week by George and Lilly, pictured above. Both are 16, and keen to learn the skills and techniques involved in making a successful career of gents' hairdressing.
Both will be working closely within the salon, as well as attending Reflections Training Academy in Bristol to achieve NVQ-level industry qualifications in Barbering in coming months.
The entire team will guide and inspire our new apprentices, and it's expected that they'll both be running their own columns for clients within 12 months.
We recently blogged here about our awesome in-house barbering training and mentoring programme, devised and delivered by Creative Director Franco Lombardi, one of the most experienced barbers in Bristol with over three decades' experience in the art of barbering.
One of the most important reasons for the longevity of Franco's Barbering Lounge – first established by Franco in central Bristol over 33 years ago – has been a focus on developing barbers in-house and providing them with the very best knowledge and experience to deliver outstanding creative cuts for men, as well as the very latest male grooming skills for guys.
As a part of the September push to grow the team and prepare for even busier times ahead after an incredible period in our new salon location at 31 Gloucester Road, a new Saturday part-timer has also been taken on.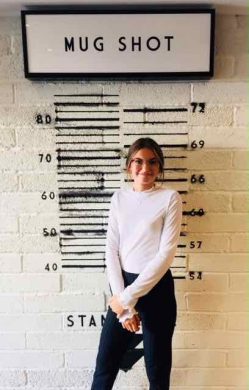 Martyna, pictured above, successfully completed a work experience trial at our leading barber salon recently, and has now been taken on as a Saturday person, to assist with the smooth running of the shop floor during one of our peak times.
It's great to see an enthusiastic work experience placement turning in to a new position within the salon, and we're really pleased to welcome Martina.
To keep up-to-date with the latest men's haircuts and male grooming from our team of experienced Bristol barbers in-salon, please visit our barbering blog here.
To find out more about our barbershop in Bristol, contact us here.