With Spring officially here, our team of barbers on Gloucester Road have been looking at the various men's styling products we offer clients.
And one of the most popular men's styling products that we stock in our Bristol barbering salon is undoubtedly American Crew Liquid Wax.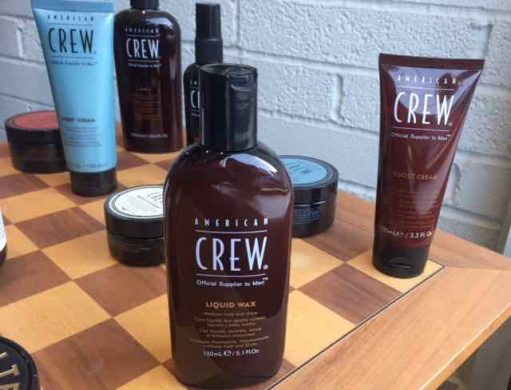 American Crew have been consistently providing top-quality men's hair products for styling and conditioning, giving our clients stunning results.
Liquid Wax is one of the best men's hair products to come from American Crew, and our team of barbering experts in Bristol love it for many reasons.
Having been available in-salon for a year to use for creating men's hairstyles and also to buy as a retail product, Liquid Wax is a great addition to the range at our Gloucester Road men's hair salon, and is one of our biggest sellers.
It's best used by applying a small amount, blow-drying in, then creating the perfect dry look for medium to fine hair of all lengths. It gives a natural look.
It controls hair like a gel, finishes like a wax, and allows for the creation of an infinite number of men's hairstyles, partly down to its combination of unique ingredients to deliver a pliable styling finish for styling and re-styling daily.
It doesn't make hair sticky or tacky, and washes out easily with shampoo.
Able to give staying power to hairstyles for guys, Liquid Wax also copes with high heat and humidity, making it a really flexible men's hair product to use.
Liquid Wax gives medium hold and low shine, and is one of the best all-round men's styling products for any hairstyles. Available in-salon for only £14.50.
To find out more about American Crew, please visit here.
We offer the best tips hints and advice on men's haircuts and new male grooming trends at our Bristol Barbering Blog – visit here to find out more and see other examples.
To find out more about our Gloucester Road barber salon in Bristol, contact us here.