The Summer season has led to the team of men's hairdressers at Franco's Barbering Lounge seeing an increase in demand for classic men's hairstyling, including wedding hair for men in Bristol as more couples tie the knot during the warmer months.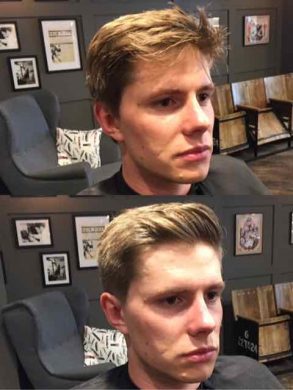 Creating and delivering a perfect men's wedding hair look is all about sharp, slick and smart styling, as the picture above highlights.
The wedding haircut for men is one which we advocate for our regular clients, too, who are looking for a quick and easy tidy-up every 4 to 5 weeks in-salon.
The wedding haircut was delivered using clippers over comb on the back and sides, with the weight being taken out of the top and corners. Brushing and parting on the sides, as well as more weight being removed, with some length left on top provided a strong but simple look perfect for Summer in Bristol.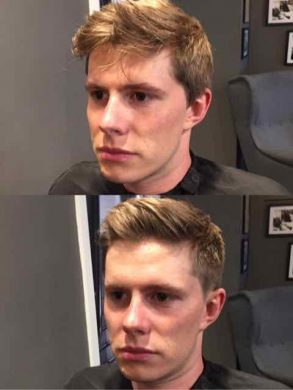 It's a stylish trim for men, and although there wasn't a huge amount of hair taken off, it's another great example of less is more from our barbering team.
The wedding haircut was finished by adding TIGI Matt Separation Wax by applying by hand to blow-dried hair and worked in from the roots to the ends.
It was moulded into shape to create the final look. The client was overjoyed, and it was about 25 minutes in the chair and costing from £23.
If you're looking for a hassle-free, simple, and straightforward approach to your barbering needs in Bristol, we offer a full and free hair consultation for men, so pop in, ring, or book online today to find out more.
To find out more about our Gloucester Road barber salon in Bristol, contact us here.