This week at Franco's Barbering Lounge we're handing over our Bristol barber blog to another top men's hair product – and it's a fantastic offering from American Crew called Alternator Spray.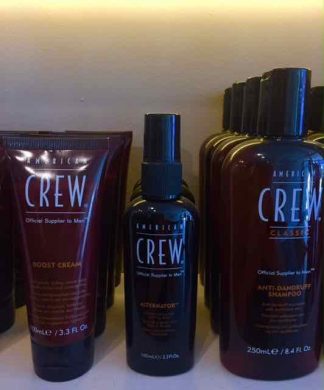 It's a flexible styling and finishing men's hair product, and has been one of our most popular American Crew products since we started stocking it at our central Bristol barber salon over a year ago.
Alternator Spray gives an awesome hold and finish, and can be used on damp hair and blow-dried in. It gives an equally solid hold level on dry hair to give extra hold, making it a really versatile men's hair products available.
It contains acrylate derivative polymers, meaning American Crew Alternator Spray is superb for flexible styling and restyling. It allows for hair to be styled and re-worked using hand application, whilst delivering a non-sticky feel.
It's perfect for all hair types and lengths and provides a medium-level hold and medium shine. It's a great everyday or evening styling men's hair product.
To top it all, American Crew Alternator Spray is only £11.50 in-salon, making it an absolute bargain too. Ask for further details whilst stocks last.
To find out more about our Gloucester Road barber salon in Bristol, contact us here.