The talented team of men's hairdressers at Franco's Barbering Lounge have been delivering a huge variety of top men's haircuts on Gloucester Road, but one of our firm favourites remains the same every month – the Tight Skin Fade.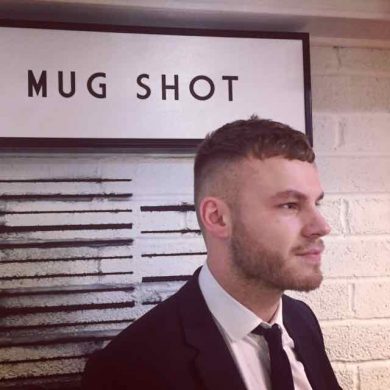 This fine example of men's hairdressing at our barber salon has undoubtedly been one of the top three men's hairstyles in 2017 in Bristol.
It's a classic haircut for men, and one which never goes out of style: if anything, this awesome piece of men's hairstyling goes from strength to strength, and our clients continue to get superb Tight Skin Fade haircuts.
The example above is a great example, and the haircut goes like this:
Starting with a horseshoe section, to clipper cut the back and sides, graduating up to roughly a 1.5 length. There's a heavy weight line, with the top being heavily textured.
The fringe is taken back, and our favourite men's hair product on a Tight Skin Fade is EVO Cassius Styling Clay, as used in the example above.
The entire look is delivered usually within 30 minutes in the chair, and costs from £25. Any hair products are sold separately and are based on availability.
It's a tight, close-cropped statement look, and guys love it. So do we!
To find out more about our Gloucester Road barber salon in Bristol, contact us here.