Bristol Barber Founder and Creative Director Franco Lombardi has been hitting the streets again – this time, running the Bristol 10K race to raise cash for local mental health charity MIND.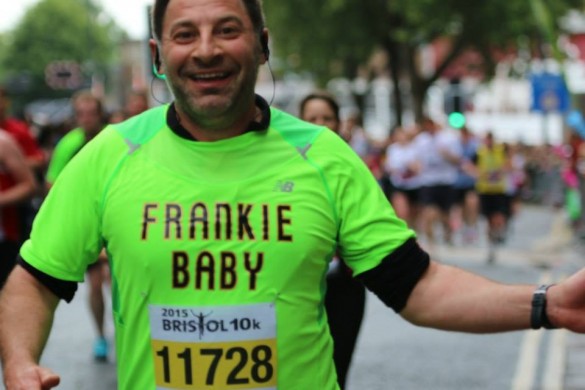 Franco pictured above along the Bristol 10K route on 31st May, has already completed the London Marathon and Bath Half Marathon for charitable causes this year, and managed to raise an awesome £500 for MIND.
Franco completed the Bristol 10K charity run in 55 minutes, along with one of the Bristol barber team Josh Parr.
You can find out more about the fantastic effort and money-raising delivered by Franco for Bristol MIND on their very own news page here.
To find our more about Bristol MIND, and the work the charity does across Bristol and the wider South West, please visit here.
To find out more about our Gloucester Road men's hairdressing salon in Bristol, contact us here.