Bristol Barber provides the best men's hairdressing on Gloucester Road, and our regular Men's Haircut of the Month is an awesome opportunity to showcase our work as the best barber in Bristol.
This month's most inspired men's haircut from our Gloucester Road-based men's hairdressing salon is an increasingly popular service – the Beard Trim.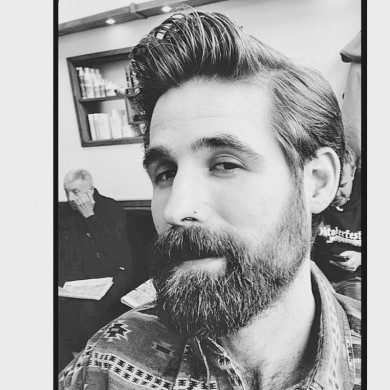 The first step is to shampoo and condition the beard, and comb through thoroughly. Then, our expert men's hairdressers use scissors on the beard to trim and create a more groomed and manicured look.
Last year, short and neat beards were more popular, and this style of beard requires less maintenance. This year, however, big and bushy is in!
Regular maintenance of a beard is an important part of a male grooming regime – especially now that big, bushy beards are in style. The key with a Beard Trim is to create the right beard shape – it's no longer about following the jawline. Male grooming is now going for different beard shapes instead.
This featured men's haircut of the month starts from only £5. Pop into see us this week to sharpen your beard with help from our professional barber skills.
To find out more about our Gloucester Road men's hairdressing salon in Bristol, contact us here.