Bristol Barber Founder Franco Lombardi has been an advocate and attendee of the superb Winning Ways training courses, seminars and various events in 2014 – all designed to help men's hairdressing salons in Bristol and across the UK survive and thrive.
The Winning Ways courses are organised and run by successful hair salon owners Chris Amos and Richard Wallace – pictured below: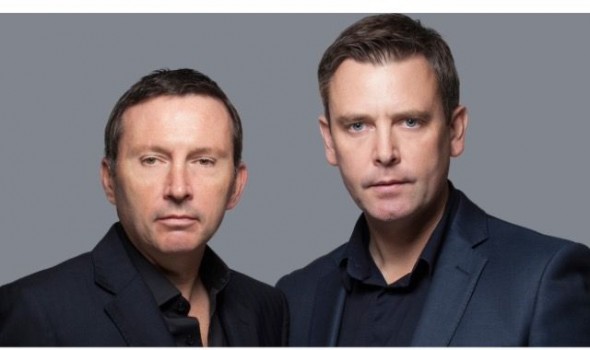 The latest Winning Ways seminar, entitled Growth, was a full day's training, examining different ways that hair salons and barbering salons can implement growth in a salon business during 2015.
Key elements included:
* Get the pricing structure right
* Build offers into quieter times
* Maximise revenues all day
The group of eight hair salon owners were then split into three teams, and had to analyse case studies of hair salons that were failing in business terms.
The seminar attendees then had to present solutions, to help turnaround the failing hair salons, and build growth strategies into their marketing plans.
Other important factors in growth for hair salons during 2015 discussed during the day's training included building the right hair salon business model, developing an amazing customer experience journey, and ensuring that a great team of hairdressers are in place.
Another awesome event from Winning Ways, with fantastic industry networking with like-minded hair salon owners – and lots of useful hints and tips to bring back to our men's hairdressing salon on Gloucester Road, too!
To find out more about our central Bristol barber salon, contact us here.