Bristol Barber Founder Franco Lombardi has helped to devise and launch an advanced barbering course day at Bristol's Reflections Hair Academy, which will be offered as part of a 12-month men's hairdressing course for barbering students in Bristol.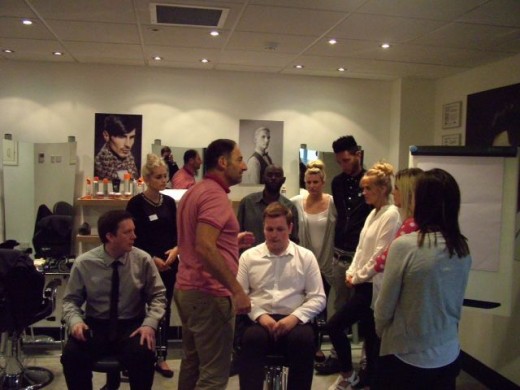 This barbering landmark for the city starts on 01st October, and will be running one session per month for up to 10 male and female barbering students at the college, with Franco offering mentoring to each of the students during the year.
Franco's already met this year's intake of barbering course students, and will be showing them the techniques and men's hairdressing techniques of expert shopfloor barbering, as they learn the theory with associated lecturers.
It's a really exciting development for men's hairdressing in Bristol, and we're thrilled to be an active part of this awesome course!
To find out more about our central Bristol barber salon, contact us here.