When it comes to men's hairdressing in Bristol, it's important to keep on top of your look with regular maintenance – and here at Bristol Barber we keep our clients looking stylish, smart and streetwise with contemporary men's barbering cuts and haircare tips.
Part of our expert barbering services at our Gloucester Road barber salon also comes from our monthly Haircut of the Month – and our latest is simply male grooming, as the 'before and after' picture below clearly highlights.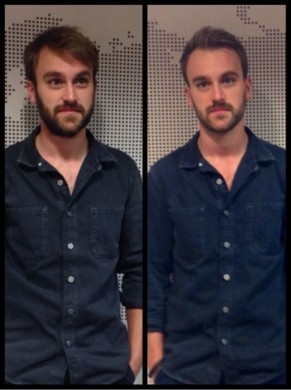 This transformation in men's hairdressing for the above client was, in fact, simple to achieve.
The beard was trimmed to re-define shape, whilst the hairstyle was put back in place with a reduction in hair weight and volume. There was only a small amount of hair taken off, just enough to bring the overall look back together.
As the client had a high forehead, the male grooming look was rounded off with applying TIGI B Matte Separation Wax, which is available at only £10.95.
The final look was simply awesome!
To find out more about our central Bristol barber salon, contact us here.