It's been an awesome week at Bristol Barber, with our Gloucester Road-based men's hairdressing salon Founder Franco Lombardi delivering an advanced barbering course.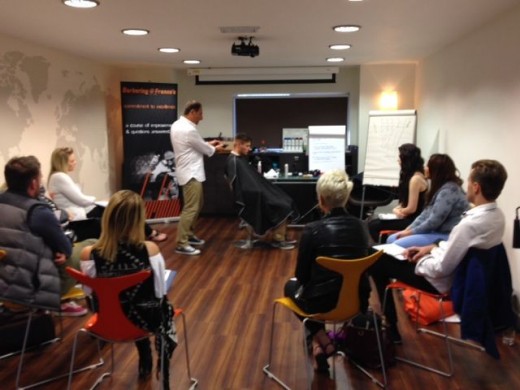 The advanced barbering course was delivered at Salon Concepts hair salon in Weston-Super-Mare.
Attended by 10 hairdressers with shop-floor experience, Franco's expert barbering education covered subjects including defining high-end male grooming and contemporary barbering techniques.
Attention was paid to one of Franco's long-standing maxims in men's hairdressing, namely 'Setting yourself up to win' – namely, ensuring that the client is happy at the start AND middle of the haircut, by conducting thorough consultation with the client, instead of consulting the client before then after the haircut is done. This reduces risk and increases loyalty for the barber.
It was a great day, with brilliant feedback from the advanced barbering course attendees, including:
"Thank you Bristol Barber for being motivational, interesting, and giving me the buzz to go back to the salon. Come back soon!"
If you're interested in further information on further advanced barbering courses, please feel free to contact Franco on 07742 537829.
To find out more about our central Bristol barber salon, contact us here.