We've launched another awesome event at Bristol Barber, with our World Cup Draw being announced.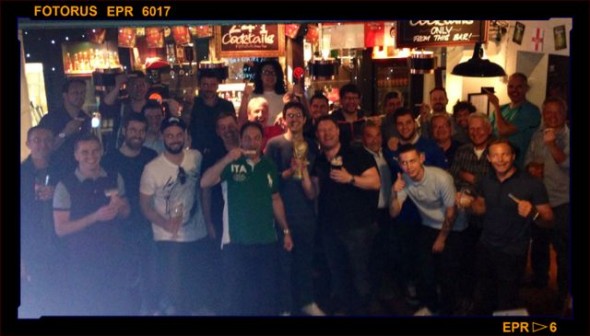 The Draw, which took place at Bristol's very own Cider Press pub, saw Bristol Barber Founder Franco Lombardi getting Spain for the World Cup tournament, and all 32 entrants – including some of our top barbering clients in Bristol – are now keeping an eagle eye on the matches to see who wins the top three prizes.
The 32 entrants each put £10 into the pot, entering a sweepstake taking part in the planet's favourite football competition.
The prizes will be – £200 for the winner, £100 for the runner up, and £20 for third place. We'll announce the lucky winners in due course. Viva Football!
To find out more about our central Bristol barber salon, contact us here.