One of the most exciting elements of what we deliver at Bristol Barber is training and education in expert barbering and men's hairdressing techniques.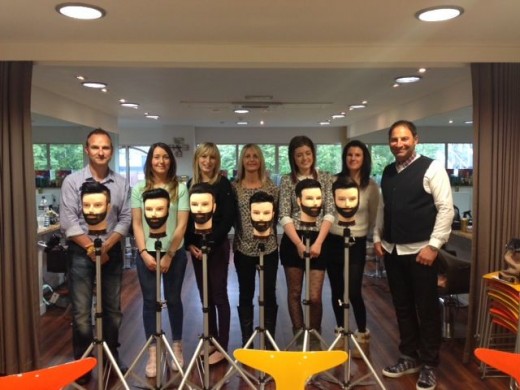 So, we're really pleased to highlight a recent barbering course managed by Bristol Barber Founder Franco Lombardi at Salon Concepts hair salon in Weston-Super-Mare.
The Basic Barbering course was a full day event, with a mix of novice and semi-experienced hairdressers attending.
The course content included two demo haircuts in the morning, with candidates replicating one of the haircuts on a head block in the afternoon.
One of the key questions asked on the day was if a haircut will work on every client, and how to prescribe the right hairstyle for each individual client. It's important to deliver a men's haircut that the client can manage and set themselves every day.
Other elements of the barbering course included:
* Use of clippers and clipper guards
* Clipper over comb and scissors over comb techniques
* Texturising, including blending, styling and hair grooming
Franco is co-ordinating and devising an Advanced Barbering Course, which will be delivered from Salon Concepts this Summer, and available to hairdressers and barbers with a minimum of two years' experience.
To find out more about our central Bristol barber salon, contact us here.