The Bristol Barber paid a visit to London recently, for the annual hairdressing extravaganza that is Salon International.
As the main exhibition for British hairdressing, it's always a brilliant event held over three days and attracting hair salons and barber salons from across the UK.
There are loads of companies showing their latest products, such as scissors and hair styling products, as well as highlighting the latest trends in hairstyles, barbering, creative cutting and hair colouring – including this shot of expert barbering taken at the event: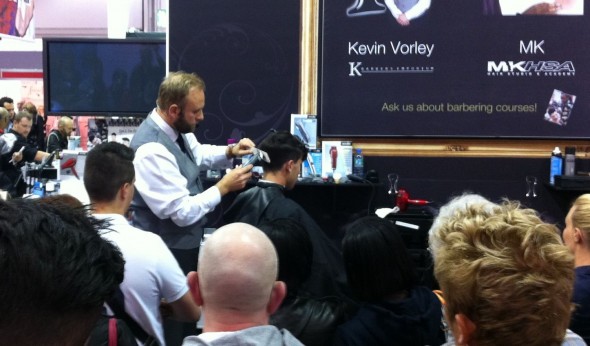 It was great to see the very latest from top hairdressing brands including Wella, TIGI, Evo and many more providing inspiration and great products.
If you have any queries about our central Bristol barber salon, please feel free to get in touch here.