At our central Bristol Barber salon we see the same hair problems week after week – and it's only a bit of simple education from hairdressing experts that is usually required.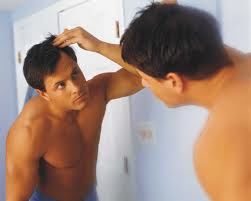 Summer hair problem Number One:
"My hair's too dry, sits flat, and I can't do anything with it."
Our answer? Use EVO Salty Dog Spray – apply into hair after shampooing, conditioning and styling, simple and easy – use fingers to style in, then blowdry lightly, and tussle into place.
It gives a light hold, allowing easy styling, yet provides a dry finish, keeping the hair looking full-bodied rather than thin or flat.
A fantastic hair product for men!
Summer hair problem Number Two:
"After shampooing, my hair goes crazy and I hate using sticky hair products."
Our answer? Use TIGI B for Men In-Check – apply after shampooing and conditioning, by applying a small amount into hands and placing evenly over the hair, then leaving to dry naturally.
In-check controls 'big hair' whilst fighting frizz, leaving a dry finish. Awesome!
Summer hair problem Number Three:
"I go to the gym a lot, but it leaves my hair knotty and tangled with no shine."
Our answer? Use TIGI B for Men Leave-In Conditioner, with the sister shampoo product from TIGI – really mild products for mens' hair.
Leave-In Conditioner can be sprayed on wet or dry hair, and styled easily, as required. It is a brilliant de-tangler, too!
Also gives extra protection against chlorine when using swimming pools in gyms or spas, and gives a healthy look for hair 24/7.
To find out more about us, get in touch here.