At our central Bristol barber's one of the most common requests is for a creative cut – but many of our clients are not sure what the latest high-street creative cuts for men actually are.
This is where we can, of course, help, advise and assist in creating the best look for each individual client.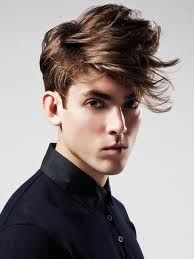 At the moment, for example, one of the most popular creative cuts for men is a vintage look – similar to those being created for the TV series BroadwalkEmpire. 
This slicked-back, 1920-era hairstyle is coming into vogue with a vengeance, and is relatively straightforward to recreate for our clients in Bristol.
It can be worn with a side parting and slicked across the back in a shine effect – typically, using our preferred American Crew Classic Pomade product.
This is a versatile look, which is also able to adapt into a 40s, 50s, and 60s look too – as we're currently seeing from the popular TV series Mad Menwhich also lends itself to developing further creative cuts.
We can also provide outstanding RockABilly quiffs with a twist, adding a very low taper combined with a crisp razor finish, as well as a big top-heavy fringe, if required.
To find out more, contact us here.