Our Gloucester Road barbers are in demand for many different types of services, including long hair restyling for men in Bristol.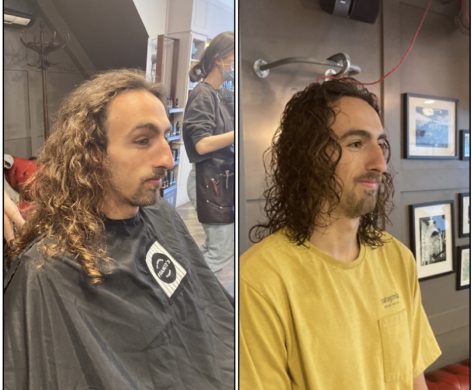 Many clients have been growing out their hair since the first Covid-19 lockdown, and we have seen a big rise in the number of clients opting for long hair restyling for men from our Bristol men's hairdressers.
The most crucial element to consider when thinking of a long hair restyle service is consultation.
Men's hair consultations at our Bristol men's hairdressing salon are a huge factor in every service we provide.
Please visit here to find out why men's hair consultations are so important.
During a client consultation, our men's hairdressers will point out the good and bad factors in a client's hair. The type and length of hair have a massive impact on how successful a long hair restyle will be for the final result.
Fine hair, for example, is often frizzy and difficult to manage in longer hair.
One important thing to consider with longer hair is maintenance and conditioning. Our top hair care products for long hair are Moroccan Oil and American Crew Curl Balm.
You can buy these products online at our shop here.
We get into the DNA of clients' hair, to look at individual factors such as dry hair, thin hair, damaged hair, and overall poor condition.
Long hair restyling might mean cutting in layers rather than taking off the length.
Restyling long hair is not about reducing hair length, it can be about creating a different look or a more manageable, better-conditioned restyle for a client.
Taking the weight out of long hair but retaining length is an area in which our men's hairstylists excel.
We also provide the very best advice on conditioning and hair maintenance, to ensure that every client walks out of the salon with bespoke knowledge.
Don't forget to also check out our Bristol Gents Hairdressing Blog to get free hints and tips on hair care, hair products, and how to keep your hair in amazing condition.
We also provide full and thorough hair consultations for clients, giving advice on their specific hair requirements as well as the best hair care products.
To find out more about the full range of men's hairdressing and men's grooming services at our Bristol barber salon, simply get in touch via info@bristolbarber.com and mention this blog post.
Franco's Barbering Lounge
Average rating:
0 reviews