With cold, wet and windy weather upon us, now is the perfect time to share our top Winter haircare tips for men in Bristol from our Gloucester Road barbers.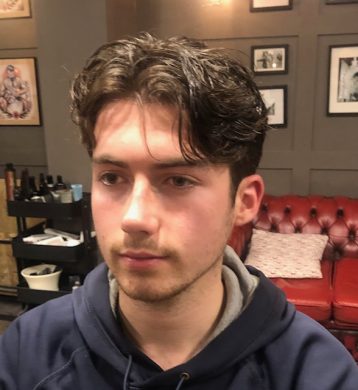 Keeping your hair hydrated, well nourished, and in top condition is even more critical when Winter weather combined with dry hot indoor conditions can cause hair damage.
One of the best ways to keep hair hydrated with maximum moisture, full of shine and well-conditioned in Winter is by using Moroccan Oil.
This is our best-selling product, and Moroccan Oil also helps to defrizz hair, while softening it and giving extra control.
You can buy it from our online shop here.
Another element that is important for Winter haircare is overall hair cleanliness. Many clients ask us if they can wash their hair daily.
It is absolutely fine to wash hair every day, but what you use is critical.
We recommend using soft hair shampoo that isn't abrasive, and definitely no all-in-one hair and body products that are commonly found in gyms.
American Crew Daily Moisturising Shampoo and Daily Moisturising Conditioner (250ml) are awesome Winter haircare products.
Non-abrasive and perfect for daily use, you can buy these products at our online shop here.
Don't forget to also check out our Bristol Gents Hairdressing Blog to get free hints and tips on hair care, hair products, and how to keep your hair in amazing condition.
We also provide full and thorough hair consultations for clients, giving advice on their specific hair requirements as well as the best hair care products.
To find out more about the best men's hair consultations in Bristol, please visit here.
To find out more about the full range of men's hair care products at our Bristol barber salon, get in touch via info@bristolbarber.com and mention this blog post.
Franco's Barbering Lounge
Average rating:
0 reviews