One of the services we don't talk about often on our blog but one which is popular is that of wedding hair for men in Bristol.
So we thought it would be good to provide our top tips on the subject here.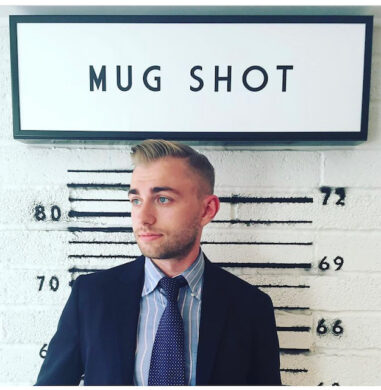 When it comes to wedding hair for men, our Bristol barbering team recommend lots of expert consultation well in advance of the big day.
Ideally, we would like to be seeing a client roughly six months before their wedding, so we can fully advise them on the best look and how to get it.
We look to build a dialogue with each client based on what we think looks good for them and what they are thinking of in terms of wedding day haircuts.
It is vital to research their chosen barber salon before committing to letting them carry out a massively-important wedding hair for men service in Bristol.
Look at their website, reviews, comments and haircuts on social media. Does their online presence promote confidence in their abilities?
The size of a salon can also be relevant.
A well-established men's salon that has been in business for many years, and that has more than one or two chairs will be a good indicator of its ability to provide a professional wedding hair service.
Pricing is also important.
Visiting a barbering salon for one of the most critical haircuts of your life to see that they offer a 10-minute clipper cut for £10 highlights the level of service and attention to detail your wedding hairstyling will be given.
Wedding hair for men needs preparation, planning and consultations.
We would ask clients questions such as:
What is your regular day-to-day haircut?
What look do you want on the day?
What examples of your preferred look do you have?
A men's wedding haircut can take 2-3 visits to the salon to perfect, particularly if they are growing hair out from a skin fade.
Remember, a wedding hairstyle needs to look good for 20-30 years, not just the very latest style on men's hairdressing. Classic looks work really well.
We work hard at our Gloucester Road men's salon to give clients the very best advice and ensure that their wedding haircut is awesome on the day.
This could include a cut and blow-dry on a client's wedding day if they are based in Bristol.
The perfect look could be a graduated build-up of 2-3 haircuts to perfect the look for a wedding day. We are able to provide this level of detail.
You can read more about the high level of detail we provide for all men's hair consultations here.
Don't forget to also check out our Bristol Men's Hairdressing blog to get free hints and tips on seasonal hair care, men's grooming tips, men's hairstyling and much more.
To find out more about the full range of barbering services, men's grooming products and hair products for men at our Bristol barber salon, simply get in touch via info@bristolbarber.com and mention this blog post.