The team at Franco's Barbering lounge have been loving a new men's hair product launched in-salon recently – Matte Clay Spray from American Crew.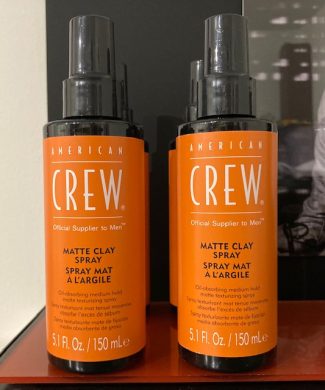 We discovered this new men's hairstyling product when our entire team of Gloucester Road barbers attended a two-day training course with American Crew in London a few weeks ago.
The comprehensive workshop covered techniques for short and long hair, cutting and styling for Summer, the best men's hair products to use with different hair lengths, as well as special hints and tips from the trainers.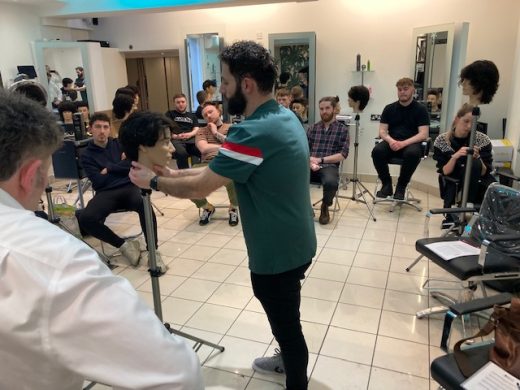 Our team of seven Bristol barbers were able to use Matte clay spray during the workshop and have ordered it at our Bristol men's salon.
It's been so popular with clients, that we've just ordered a second batch.
One of our best-selling American Crew hair products has always been the Matte Clay product in a puck, typically for clients with shorter hair.
The new Matte Clay Spray styling product is designed for clients with medium and long hair and is applied in spray format directly onto the hair.
It can be used on wet or dry hair, and after a few pumps from the dispenser is then worked into the hair. it can be blow-dried in, or left to set as it is.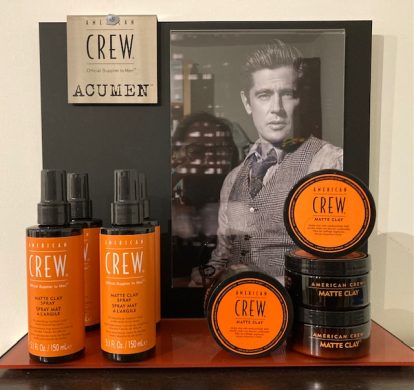 Matte Clay Spray gives volume, texture and hold with a matt finish and a good level of hold once worked in.
It's available while stocks last for the introductory price of £16.45 – please mention this blog post when you purchase it in-salon.
We also have a huge range of men's hair products, men's hair styling products, men's grooming products, and beard care products at our online shop – please visit here to find out more.
Don't forget to also check out our Bristol Gents Hairdressing Blog to get free hints and tips on seasonal hair care, hair styling and much more.
To find out more about the full range of hair products at our Bristol men's salon, simply get in touch via info@bristolbarber.com and mention this blog post.