We're really pleased to be able to give clients special offers on some of our most popular men's beard and hair care products in Bristol for February.
This is following on from the awesome response to the launch recently of our online shop – visit here to see these deals and the full range of men's hair and grooming products currently available with huge discounts in place.
So, as we head into February (and any of these top three men's products would make amazing Valentine's Day gifts for men from our Gloucester Road barbering salon, of course) check out these special offers: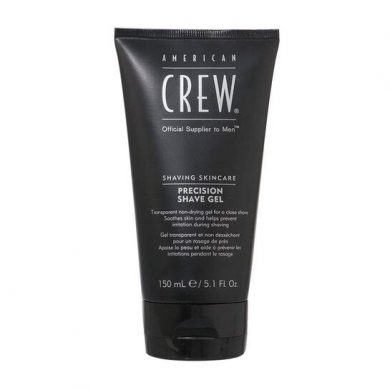 American Crew Precision Shave Gel
This herbal formula is designed specifically for beard types with normal to coarse hair. It's a superb shave gel product with anti-oxidants, and ensures razor glide without drying the skin.
It contains soothing aloe and avocado oil to give protection for skin, and is easy to apply. It's ideal for structural beard shapes as well as goatees or moustaches when the outline needs to be clean, such as shaving around the neck, or shaving the cheekbone areas, as well as defining a goatee. It can also be used a standalone shaving gel for a full facial and neck shave.
Usually retailing at £12, buy it for only £6 while stocks last.
Triumph & Disaster Conditioner
One of our top-selling men's hair conditioners, this product from Triumph & Disaster is a cucumber and mint fragranced men's hair conditioning product which is silicone-free, keratin-rich, with argan oil and fortified with colza plant extracts making it incredible as a conditioner that detangles and hydrates.
It provides a natural volume and shine, and is 100% natural. Usually costing £19.95, buy it for only £5. When it's gone, it's gone!
Bed Head Slick Trick Pomade
The third special offer for February is one of the most popular men's hairstyling products we've ever stocked. Bed Head Slick Trick Pomade is a clever blend of semi-solid ingredients to give mouldable shape while also creating a firm and flexible hold for pliable men's hairstyling.
It can be used on damp hair before styling to prevent frizz, or on dry hair for a polished look. Usually retailing at £13.95, get it for only £6.95 this month.
Our Bristol Barber Hair Tips blog is also updated regularly, with free tips and advice on hair care, beard grooming, the latest men's hairstyles as well as the hottest trends in men's hairstyling and male grooming.
For any queries about our central Bristol barbers, please get in touch via info@bristolbarber.com.