Another season change is upon us soon, and we've got an awesome example of men's hairstyling for Spring from our Gloucester Road barbers.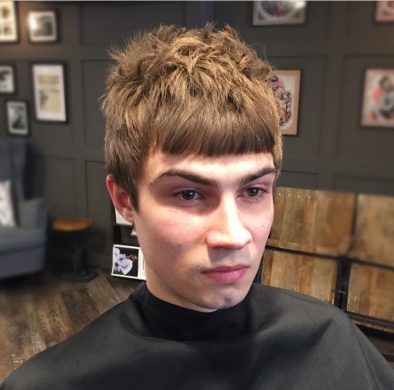 The example above, from a client visit last week, showcases a classic Textured Haircut for men, and is an easy-to-maintain, low maintenance, and stylish look for the warmer Spring months ahead of us.
The scissor cut was cut in at the back and the sides, heavily textured on top, with a blunt fringe. This men's haircut is a firm favourite with our clients.
The hairstyle was given extra volume by adding American Crew Boost Powder – one of our best-selling men's styling products, and available for just £14.50 in-salon.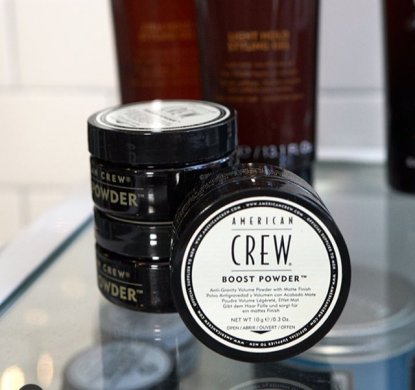 The client was in the chair for approximately 30 minutes, and the Textured Men's Haircut for Spring costs £26. A full and free hair consultation was provided prior to the cut being delivered.
Our team of Gloucester Road barbers are fully trained and receive regular mentoring and training in-salon, as well as attending regional training courses and attaining industry-standard NVQ qualifications in Barbering.
If you're unsure what seasonal hairstyle and men's hair products suit you, our hair consultations aim to give you education and options – in one, simple, effective, and free advice session before you decide which look to go for.
Our team of 10 Bristol men's hairdressers, male grooming experts, and Master Barber Franco Lombardi strive to ensure that all of our clients leave the salon with exactly the right look for them, as well as a thorough understanding of the best hair products, beard care products, men's haircare products, and seasonal hairstyling trends in Bristol.
To book online and guarantee a time and slot for your next men's hairdressing visit with no waiting time, please visit here.
To keep up-to-date with the latest men's hairstyling from our team of barbering experts in Bristol, please visit our barbering blog here.
To find out more about our barbers on Gloucester Road, contact us here.