New male grooming services have recently been introduced in Bristol at our Gloucester Road barbers by salon manager Lee, and the feedback has been absolutely amazing from clients so far.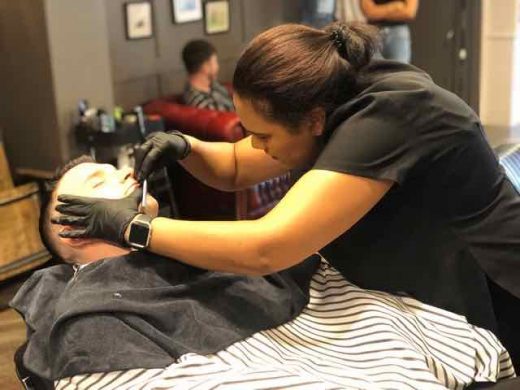 The service, which includes a Hot Towel Shave and Full Facial, has been getting awesome reviews on Google, including the latest one here:
"Bought the beard experience for my boyfriend. He had his appointment with Lee, she is amazing! She made sure we were both happy with the result. He got full spa treatment, massage, shave, beard forming, even did his eyebrows, plugged nose hair, removed blackheads, and told him how to take care of his beard. She really knows what she is doing. Atmosphere in the barber shop is amazing, too."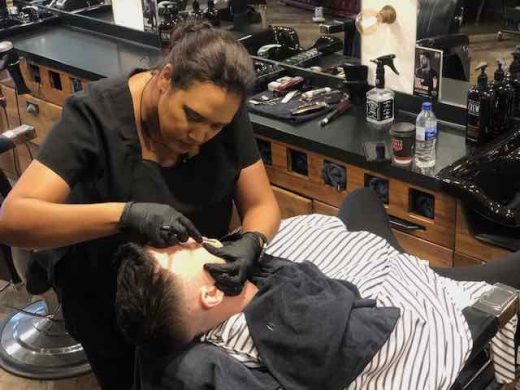 The trend for bespoke male grooming services has been growing in recent months, and Master Barber Franco Lombardi has been offering luxury male grooming services such as Hot Towel Shaves for many years.
The combination of a number of premium-quality male grooming services into one package at our Gloucester Road barber shop is proving to be popular.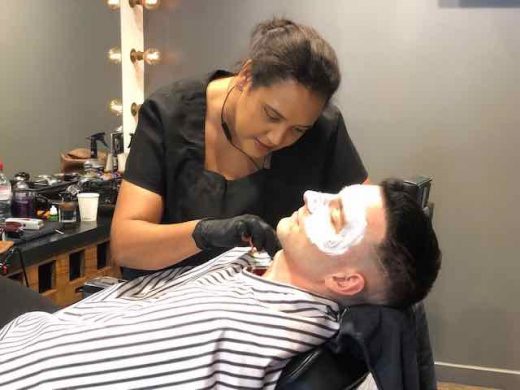 Our ultimate male grooming service includes a beard trim, a scissor trim and razor outline, with skin massage, facial massage and application of moisturiser. This is then completed with a hot towel and tea tree oil applied.
This superb service takes about 30 minutes in the chair, and costs £25.
Demand for our ultimate male grooming experience has been high, so we recommend advance booking, to ensure getting the required slot guaranteed.
To book online and guarantee a time and slot for your luxury male grooming experience visit with no waiting time, please visit here.
To keep up-to-date with the latest male grooming from our team of barbering experts in Bristol, please visit our barbering blog here.
To find out more about our barbers on Gloucester Road, contact us here.