The best barbers on Gloucester Road have been really busy this year so far, and we've got some new seasonal cuts to showcase on our Bristol men's hairstyle gallery, to highlight some of our most popular barbering work.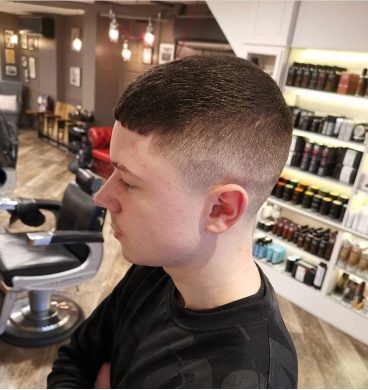 The first example above is a classic tight skin fade from a recent client visit to us. It's a strong, low maintenance look with a blunt fringe and finished off with Triumph & Disaster Coltrane Clay for a sleek smart hold.
This men's hairstyle takes approximately 25 minutes in the chair and £29.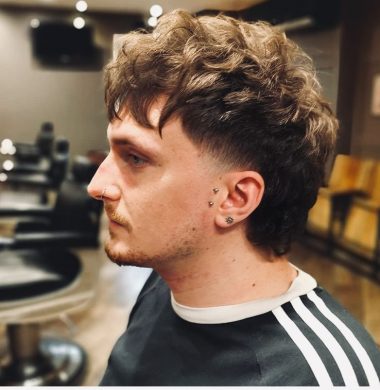 The next men's hairstyle to highlight is almost a mullet, with short sides and longer, textured back. It's a popular men's hairstyle for 2020, and the client feedback has been awesome.
This look is finished off with American Crew Boost Powder, to provide lots of movement. Taking around 25 minutes in the chair, this cut costs £26.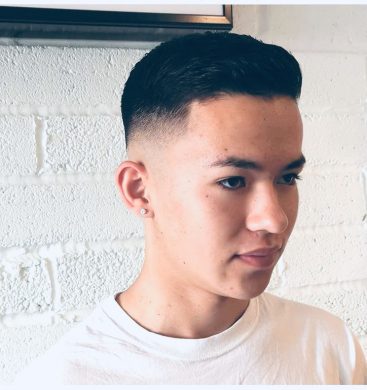 The third men's hairstyle gallery example is a classic side parting Skin fade, and lots of clients go for this one. It's strong, simple and easy to maintain.
Styling this men's hairstyle is easy, too, with a small application of American Crew Moulding Clay. This look takes 30 minutes in the chair and costs £29.
We sell the full range of men's hairstyling products listed above, as well as providing a full and free hair consultation for each client when they visit us.
If you're thinking of a new look, a men's hair restyle, or simply some advice on the best men's haircut for you, please get in touch with our Bristol barbers.
To book online and guarantee a time and slot for your next visit with no waiting time, please visit here.
To keep up-to-date with the latest men's hairstyling from our team of barbering experts in Bristol, please visit our barbering blog here.
To find out more about our barbers on Gloucester Road, contact us here.