Many of our clients ask what are the best beard care products available in Bristol, and we've got an awesome choice for them to buy and try.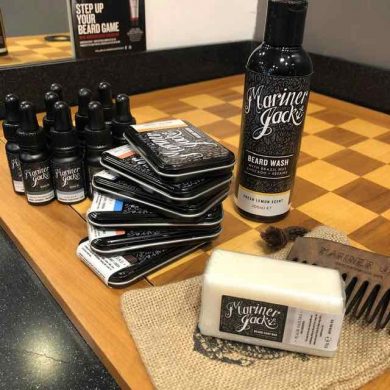 Starting with Mariner Jack, these Cornwall-based beard care and beard grooming products have turned into a global brand within the last five years.
Discovered by chance a few years ago on a trip into Cornwall, Master Barber Franco has been promoting these superb beard care products in-salon ever since.
The beard oils and beard balms come in seven different scents, such as Newfoundland with a gorgeous pine needle undertone. They come in different sized tins, including 30ml at £13.95 and 60ml tins at £22.
The Mariner jack range of beard grooming, beard care, beard maintenance, and moustache wax products are absolutely superb and deliver great results.
To find out more about the beard care products available from Mariner Jack, please visit here.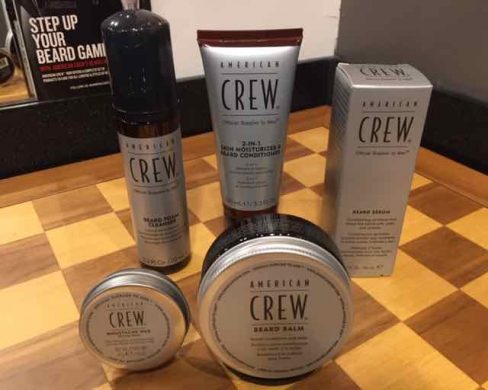 American Crew are probably the world's best-known male grooming and beard care product brand, and with good reason.
There products are consistently high quality, and they offer the full range of beard care, skin moisturiser and beard conditioner products under one roof.
We're finding this year that the American Crew two-in-one Skin Moisturiser and Beard Conditioner product is really popular, and only costs £13.95.
American Crew have a blistering range of beard care products, including a Foam Cleanser which cleans beard hair, Serum oil, Beard Balm, and Moustache Wax. Simply ask in-salon for a free consultation when you visit.
To find out more about the full range of American Crew styling product range, please visit here.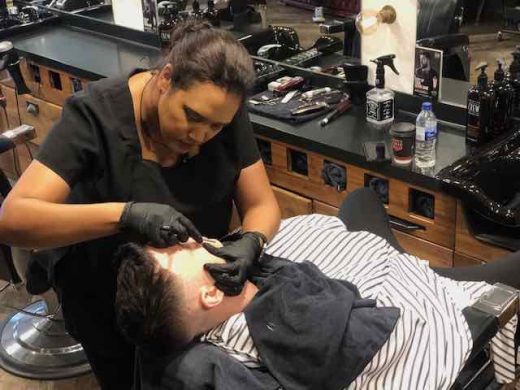 We also offer clients a full Beard Grooming Experience, a recent addition from Salon Manager Lee which is proving to be popular with clients old and new.
The beard care service includes a full beard trim, a scissor trim and razor outline, with skin massage, facial massage and application of moisturiser. This is then completed with a hot towel and tea tree oil.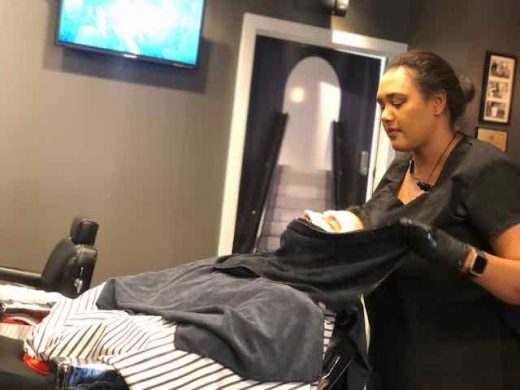 The full Beard Grooming Experience takes about 30 minutes in the chair, and costs £25. The client feedback in the last six weeks has been incredible.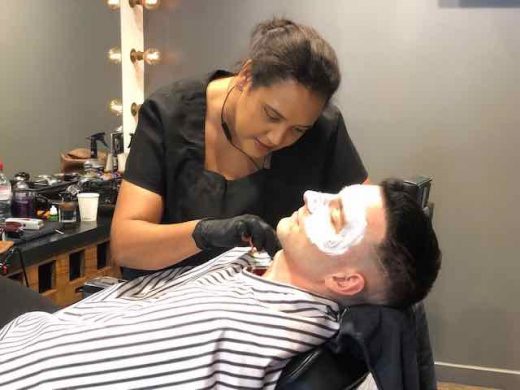 To book online and guarantee a time and slot for your next beard grooming visit with no waiting time, please visit here.
To keep up-to-date with the latest men's hairstyling and male grooming from our team of barbering experts in Bristol, please visit our barbering blog here.
To find out more about our barbers on Gloucester Road, contact us here.