We're already well into 2020, and so we thought it was time for an update from the best barber salon on Gloucester Road for the next 12 months.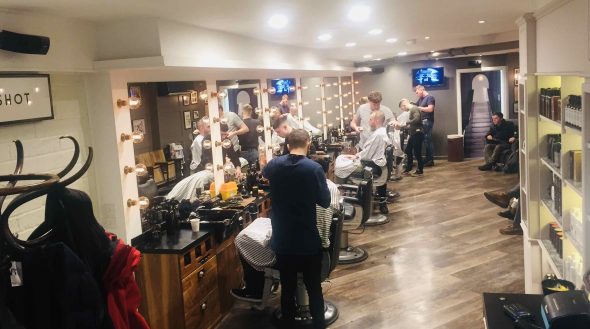 The growing number of barbers at our Gloucester Road salon combine an awesome balance of skills and experience, with the team now at 10.
We are steaming into 2020 offering a blistering range of men's hairdressing, men's hair consultation, and male grooming services as well as world-leading global brands for men's hair products, men's styling products, beard care products, and men's skin care products in-salon.
Prices start from £18, with Junior Barber George recently taking charge of his own column.
We offer full and free men's hair consultations, as well as giving advice on the best men's hairstyling and haircare products to use, and how to combine the best creative cuts for men with the latest male grooming tips.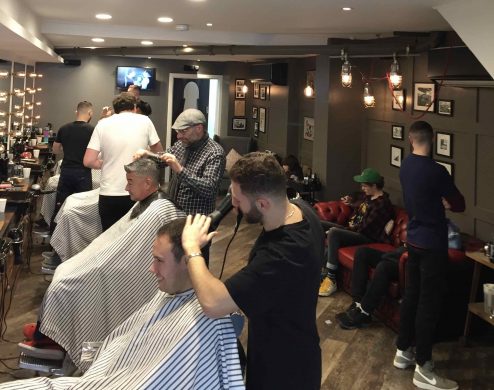 The client journey is everything here at our central Bristol barber shop, and our experience goes a long way in delivering this. Master Barber Franco Lombardi has been in business on Gloucester Road for 36 years, with the last four of those in our stunning new Bristol men's hairdressing salon.
Training and education for our barbers is critical, with Franco offering bespoke in-house mentoring, as well as barbers enjoying American Crew training days covering exclusive techniques to give our clients the very best experience.
Our team members also undergo professional NVQ-accredited barbering training in Bristol, and are constantly evaluated and monitored by Franco.
As a versatile men's hair salon in Bristol, we cater for long hair, short hair, cuts for kids, as well as restyling, classic cuts, creative options and more.
Our clients absolutely love the service and results they receive at Franco's Barbering Lounge on Gloucester Road – visit here to find out what they have to say about our services.
We also run quarterly events for our clients, as a way of saying thank you for their dedicated support of the salon. The next planned one for 2020 is a Quiz & Curry Night in May.
Previous events have been attended by over 100 clients.
Ask in-salon for more details of the next client event, and how to get involved. We love putting on amazing evenings for our clients to enjoy during the year.
It's also worth thinking about upcoming events in the year, to see how men's haircuts and male grooming can match these social and work appointments.
So, there's loads going on at our Gloucester Road men's hair salon for 2020, and some exciting times ahead. Come and see us soon!
To book online and guarantee a time and slot for your next visit with no waiting time, please visit here.
To keep up-to-date with the latest trends from our team of male hairdressing experts in central Bristol for 2020, please visit our barbering blog here.
To find out more about our barbering team on Gloucester Road, contact us here.