The team of men's hairdressers and male grooming experts at our Gloucester Road salon are thrilled to announce we've been given a best barbering blog award by a leading independent review website.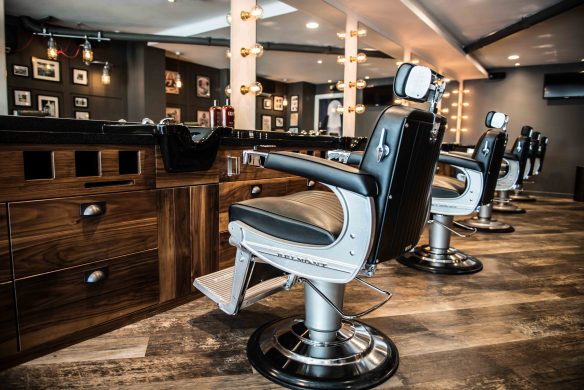 Our very own Bristol Barber Blog has recently been reviewed and analysed by more than 70 editorial experts at consumer review website Expertido.
As a large and expanding unbiased purchase advice and review organisation, they are one of the largest and most comprehensive product and service review sites, with categories covering barbering, hair and beauty, fitness, home and garden, appliances, outdoor equipment, personal care and more.
Our barbering blog – which has been posting free advice, hair product reviews, male grooming advice and men's hair tips since 2011 – was reviewed and analysed on a number of factors, including:
Content quality
Authenticity
Uniqueness of content
Data security
Reader helpfulness
Reliable and trustworthy
The findings of the review team have ranked our Bristol Barber Blog as one of the Top 16 Barber Blogs, an awesome accolade for our Gloucester Road team.
We're really thrilled to have been recognised as a leading barbering blog, and the other awards winners include respected industry organisations such as the London School of Barbering and The Barber magazine.
All of our clients get a full and free hair consultation when they visit us, and we always provide additional advice on the best men's hair products and male grooming products to use.
To find out more about our award, and the other leading barber blogs, please visit here.
To book online and guarantee a time and slot for your pre-Christmas visit with no waiting time, please visit here.
To keep up-to-date with the latest men's haircuts and male grooming from our team of men's hairdressers and male grooming experts in central Bristol, please visit our barbering blog here.
To find out more about our team of experienced barbers on Gloucester Road, contact us here.