Many of the male grooming clients that visit us say we offer the best beard trim in Bristol, and we wanted to say a big thank you – but also to highlight the reasons why we specialise in beard trimming and beard grooming.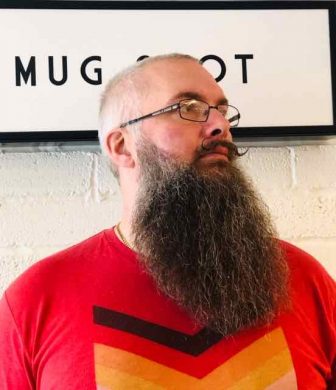 All beards are different, so there's no 'one beard trim fits all' approach, and our expert male grooming team on Gloucester Road always start with a full and free men's grooming consultation, to establish the final look required.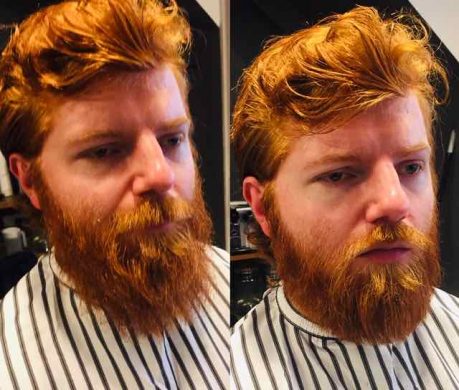 As you can see from the two beard examples above, each beard trim and beard shaping client who visits us will often require different tiers of beard grooming, and we offer a range of bespoke beard trimming services.
Some clients will require a quick beard trim, taking no more than 15 minutes and involving a general tidy up of the beard and moustaches areas.
Other clients may opt for a more detailed beard shaping visit, involving a more integrated beard grooming visit with us, that matches in with their hairstyle.
And some clients go for a full beard experience, which includes a hot towel shave, oils on the face and neck, as well as a face massage and eyebrow trimming to provide a full and expert beard grooming in central Bristol.
Our beard grooming services range from £15 to £25, and can be booked online using our fully-automated booking system.
To book online for a Beard Trim service at our central Bristol men's hair and beard trimming salon, and guarantee a time and slot for your next visit with no waiting time, please visit here.
To keep up-to-date with the latest beard grooming and men's haircuts from our experienced men's hairdressing team on Gloucester Road, please visit our Bristol barbering blog here.
To find out more about the our beard grooming, barbering and other male grooming services in Bristol, contact us here.