The heatwave is officially here, so we thought it would be the ideal time to provide Summer haircare tips for men in Bristol from Franco Lombardi, our leading Gloucester Road Master Barber.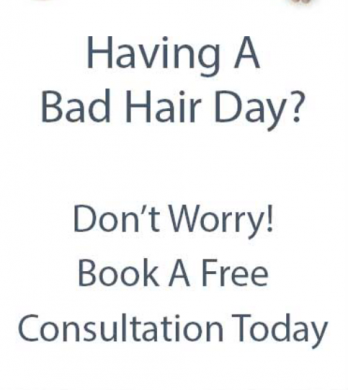 Our team of barbers are helping lots of clients at the moment with hair consultations, and they all get top quality advice on hair conditioning, hair styling, and Summer haircare for men.
The barbers at our Gloucester Road men's hair salon work really hard on all client hair consultations, and it's critical to ensure that your barber asks the right questions when you visit them.
At Franco's Barbering Lounge, we pride ourselves on having a thorough understanding of each client's hair, to make sure they don't have a bad hair day, or that their hair doesn't suffer in Summer heat.
For this blogpost, we've interviewed Master Barber Franco Lombardo, to get Summer haircare tips from one of Bristol's leading men's hairdressers.
How do you deal with dry hair during hotter Summer months?
Franco: Sun damage can have a huge impact on men's hair in the Summer. It's critical to keep hair of all lengths hydrated with top-quality conditioning products for men's hair, as well as using moisturising products to prevent breakage of the hair.
What can be done about flat and lifeless men's hair in Summer?
Franco: Flat and lifeless hair needs extra care and attention. Make sure it's moisturised, and use conditioning products to provide shine. Prevent loose ends by maintaining frequent cuts during the Summer months.
Why is men's hair harder to style during the Summer months?
Franco: This can sometimes be as simple as using the wrong men's styling products for the hair. But Summer temperatures can also create problems. Washing and towel drying may not be enough: try using volumizing mousse and a hairdryer to boost the style, volume and life of hair in Summer.
Can having fine hair be a problem in the Summer?
Franco: Fine hair can present unique problems for conditioning and styling in the Summer. The first element to consider is getting it cut, to let it thicken up. Then it's worth considering boosting it and conditioning it with more products.
How can I get the very best Summer haircare tips for men in Bristol?
Franco: We provide a full and free hair consultation for all clients visiting our Bristol barber salon, and this makes a massive difference to the overall experience for clients. Visit us in-salon and ask for our expert advice and help.
To book online for a men's hair consultation and cut with us, please visit here.
To keep up-to-date with our latest news, please visit our Bristol barbering blog here.
To find out more about our barber salon on Gloucester Road, contact us here.