If you're a qualified barber, and looking for a barber job in Bristol, read this and get in touch!
Our Gloucester Road men's hairdressing and male grooming salon is getting busier, and as a result we're recruiting for fresh talent to join us as we grow.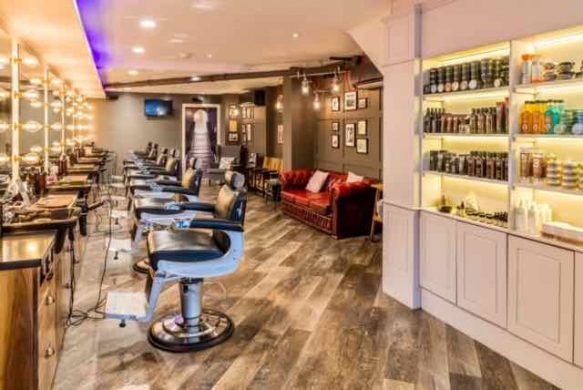 If you're a fully-qualified barber (male or female, as we have both in our salon) with at least three years' shop-floor experience, we'd love to hear from you.
You'll need to be happy to work as part of a team of barbers at our Gloucester Road salon, and able to deliver consistently awesome men's haircuts and male grooming, including beard shaping and moustache trimming as needed.
We're looking for an experienced barber who's passionate about their work, has solid product knowledge, and is willing to learn alongside a motivated team, and within a Bristol barber shop that's been established for over 30 years with a fantastic client base on buzzing Gloucester Road.
Ongoing training and guidance is given by salon founder and Master Barber Franco Lombardi, one of the most well-respected barbers in Bristol.
We're also offering full-time or part-time opportunities, as either employed or self-employed, depending on your preferences. Competitive rates are available, with generous commissions on all men's hair and grooming product sales.
Our men's hair salon in Bristol works with some of the leading global brands in men's hair and male grooming, including American Crew, EVO, Triumph & Disaster, TIGI B for Men and Mariner Jack as well as providing full product use training in-salon.
To apply for this rare opportunity to join one of the best barbers in Bristol, please email your current CV to admin@bristolbarber.com.
To book online for a men's hair consultation and cut with us, please visit here.
To keep up-to-date with our latest news, please visit our Bristol barbering blog here.
To find out more about our barber salon on Gloucester Road, contact us here.