Our team of Gloucester Road men's hairstylists and men's grooming experts in Bristol have noticed the latest trends are currently changing for some clients, and many are utilising more products than ever before.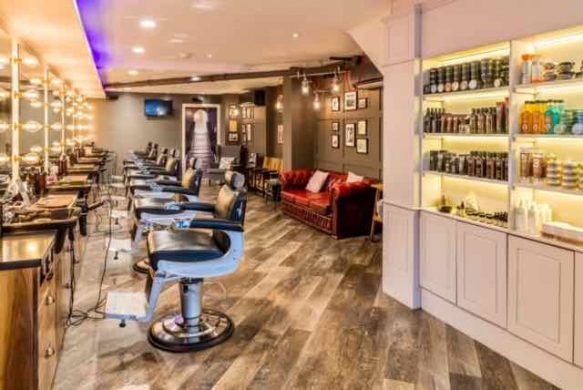 The team of barbers and male grooming experts at our Bristol barber shop are dedicated to giving all clients a full and free consultation.
But this also includes advise and guidance on the best hair conditioning products for men, the best men's hairstyling products, as well as the top mae grooming products to try.
We're on hand to provide advice and assistance for clients who are looking to achieve different types of looks, such as men's hairstyles for day wear, evening wear, and for everyday work wear. Product advice here is essential.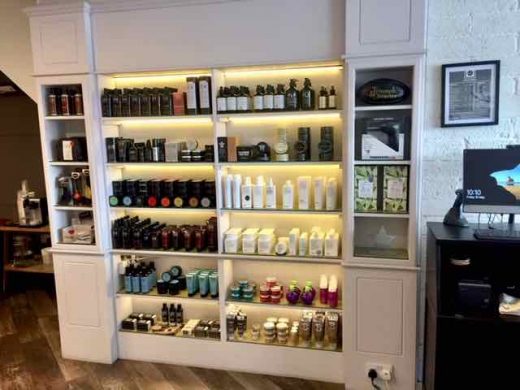 We're noticing, for example, that more clients are utilising our high-quality hair and grooming consultations in Bristol, which also includes tips and tricks on how to get the very best from a client's individual hair type, as well as maximising the looks they can achieve with their grooming regime too.
Recently, we've seen more clients purchasing round-barrelled brushes in-salon, so that they can recreate the looks we provide for them at home.
We ask what hair and grooming products they are currently using, as well as giving advice on products we have that would work for them in-salon.
We stock the leading men's hair products and very best male grooming products, including American Crew, EVO, Tigi for Men, Triumph And Disaster, and Mariner Jack.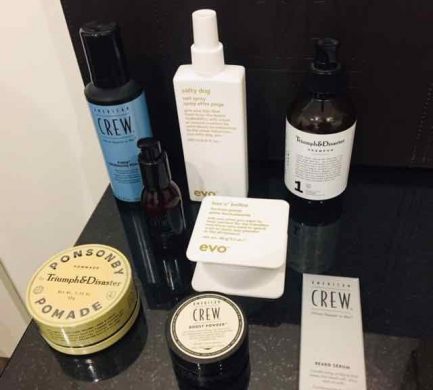 To book online for a men's hair styling consultation with us, please visit here.
To keep up-to-date with the latest male hairstyles delivered by our team of passoinate, gifted and experienced Bristol barbers, please visit our barbering blog here.
To find out more about our barber salon in Bristol, contact us here.