It's a new year, and many of our clients have already been asking what will be the top men's hair trends in Bristol for 2019.
So, our team of men's hairdressers and male grooming experts have put together our tips on the hottest hairstyles and best beard styles to try at our Gloucester Road men's hair salon throughout the next 12 months.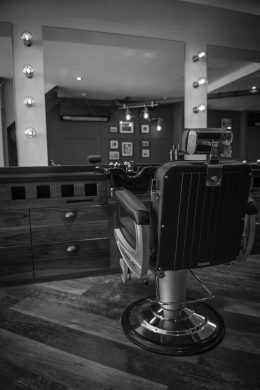 We've noticed over the last five years clients are more tired and rushed than ever before. Client loyalty has been replaced by convenience and location, so to be based in the middle of Gloucester Road has enabled us to grow.
That leads us onto our first trend for 2019 – convenience.
Our barbering salon gets new clients month-on-month due to our convenient location, as well as our online booking facility, being open on Sunday, late nights until 8pm, as well as a full service being offered seven days per week.
The second trend to watch out for is one we call Me Time.
Me Time means being able to put the world on hold for a while, relax and enjoy an awesome space delivering a range of barbering and male grooming services.
Why not pamper yourself in 2019 with a hot towel shave or beard trim? We offer full and free consultations to all of our clients too.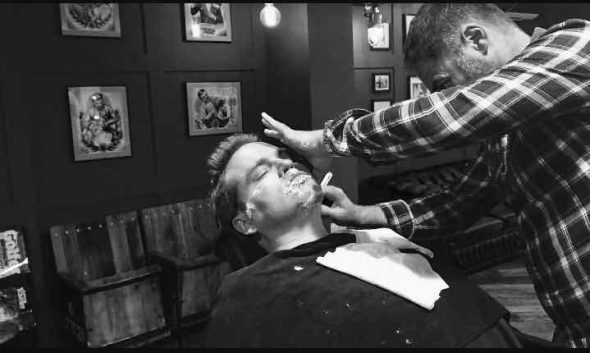 The third trend we think will be hot this year is flexibility.
Our clients get free hints and tips on how to achieve multiple looks by using different men's hair products and grooming products, and we give the very best advice on beard care as well as a huge range of beard oils, beard balms, and anti-frizz beard care products all available in-salon during the year.
The fourth trend to watch will be utilising multiple hair and beard products.
Many of our clients buy more than one product when they visit us, and we offer a range of pre-styling men's hair products as well as finishing products.
So, for example, this could include a Salt Spray for volume and thickness, combined with Boost Powder for lasting hold all day long. Ask our team.
The fifth trend in 2019 is hair consultation.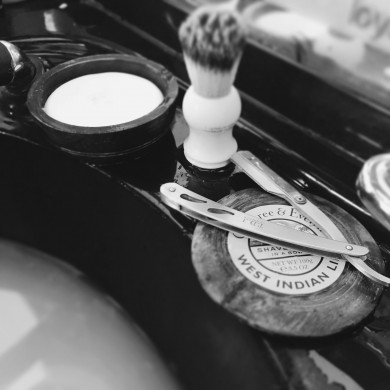 Our team of leading barbers in Bristol spend roughly 50% of their time providing expert hair consultations for men, as well as the very best male grooming tips when clients visit us. This trend will be huge in 2019.
The sixth trend to watch out for this year will be bespoke men's styling.
We're able to give our clients a unique look for them, and can tailor their hair and beards to create a truly awesome individual look. Ask in-salon for details.
The final trend for the year ahead will be longer and natural men's hairstyles.
We think 2019 will be less about Skin Fade hairstyling for men, and more about length on the back and sides with a focus on scissors not clippers.
To book our men's hairdressing and male grooming services online, please visit here.
To keep up-to-date with the latest men's haircuts and male grooming from our team of experienced Bristol barbers in-salon, please visit our barbering blog here.
To find out more about our Bristol barber salon on Gloucester Road, contact us here.